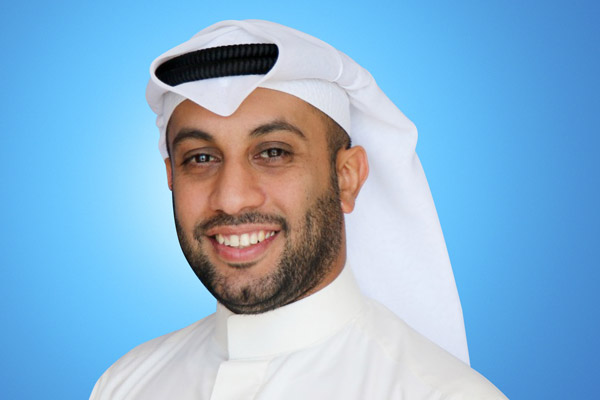 Azzam Al-Otaibi
Markaz appointed Market Maker for two companies
KUWAIT, November 30, 2021
Reinforcing its reputation as a trusted institution in the bourse, Kuwait Financial Centre 'Markaz' has been appointed as a Market Maker for the shares of Land United Real Estate Company and Gulf Cable and Electrical Industries Company.
Markaz will provide its specialised market making services to boost the trading of the two companies' shares on Boursa Kuwait.
In its role as a Market Maker, Markaz will support Land and Gulf Cable and Electrical Industries in increasing the volume of trading on their shares and boosting liquidity, thereby contributing to their growth and stability in the market.
It will facilitate the buying and selling of the two companies' shares by investors and traders through increasing their access to trading opportunities by continuously quoting the competitive prices and providing liquidity. Markaz also seeks to create the much-needed balance, in the case where there is a high supply of shares and low demand, and vice versa.
Commenting on the announcement, Azzam Al-Otaibi, Assistant Manager, Mena Equities at Markaz, stated: "We are pleased that Markaz has been designated to provide market making services for Land and Gulf Cable and Electrical Industries. This appointment reflects the trust of the market in Markaz's capabilities as a Market Maker with a proven track record in creating significant value for companies and traders alike. It also confirms that our market making services are in line with best international standards and are managed by a qualified team consisting of trading experts and specialists."
"The appointment also comes as a testament to our ongoing commitment and constant efforts to drive the development of the Kuwaiti market. Working closely with Boursa Kuwait, we are striving to boost transactions and investments to improve liquidity. We will continue to explore new opportunities to further our contributions to the financial markets sector and the wider national economy," added Al-Otaibi.
Al-Otaibi said that the Market Maker services aim to create a balance between supply and demand and reduce the spread between bid and ask prices. This can result in greater revenues for companies benefitting from these services. It also might positively impact the companies' borrowing costs, the value of company shares and the ability to trade at fairer values. In addition, market maker services support the overall development of the Kuwait economy by encouraging other companies to list their shares on the national exchange.
Earlier this year, the Capital Markets Authority of Kuwait granted a licence to Markaz to operate as a Market Maker, following which it started providing market making services to Boursa Kuwait and Aleid Foods Company.-- TradeArabia News Service