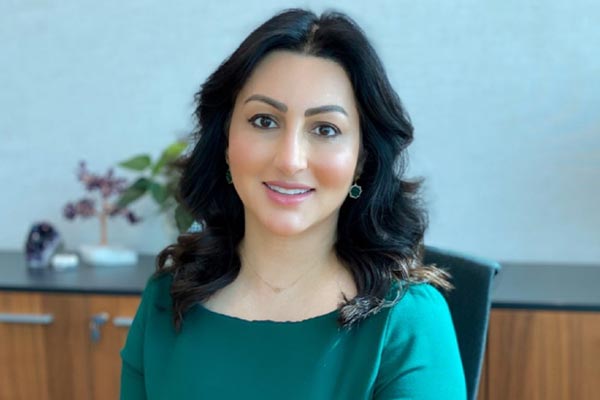 NBB says committed to supporting women in workforce
MANAMA, December 1, 2021
The National Bank of Bahrain (NBB), in-line with the Supreme Council for Women's values, continues to strengthen its commitment to supporting women in the workforce by enhancing policies and procedures within the organisation.
In addition, and with the guidance of the Central Bank of Bahrain regarding the flexibility offered to returning mothers to the workforce, the bank has recently introduced a new procedure that provides for flexible working arrangements for all NBB employees with special provisions for new mothers returning to the workplace including a dedicated nursing room.
In maintaining the importance of diversity and inclusion within the bank, NBB complies with all statutory and regulatory requirements and builds upon these to enhance the experiences and working lives of our employees.
The NBB statement comes as the kingdom today (December 1) celebrates the Bahraini Women's Day, a glorious national occasion launched by Princess Sabeeka bint Ibrahim Al-Khalifa, Wife of HM the King and Supreme Council for Women (SCW) to commemorate the achievements and creative contribution made by women to the development and progress of Bahrain.
It highlights the importance and important role played by women in public life.
NBB said its Diversity and Inclusion Committee has been working on developing the bank's policies to a meet the needs of a wider range of employees including those employees with special needs and working mothers.
The Bahraini bank strives to ensure that working mothers are fully supported on the job, especially throughout their pregnancies and the early years of raising families.
The latest enhancement implemented by NBB enables all employees, with special provisions for new mothers, to more flexible working arrangements. New mothers can choose from a range of flexible options including remote working, on either a full-time or a part-time basis for up to 6 months from the end of their maternity leave.
The bank has also provided a dedicated nursing room for mothers, the room ensures privacy and facilities to support women making the choice to return to work whist still nursing.
New mothers at NBB are able to create a balance between work and family commitments that suit their personal circumstances. The Bank is committed to supporting women returning to their professional careers at the Bank and seeks to provide options that meet the widest range of needs of our employees.
Commenting on the occasion, Dana Buheji, Group Chief Human Resources & Sustainability Officer, said:
"At NBB, we value all of our employees and are committed to fostering a work environment built on inclusivity and opportunities for all. We have made a number of enhancements to our statutory leave obligations to support women at work, including extending leave days for paid as maternity leave, sick leave for miscarriages, leave for mothers to take children for vaccinations, in addition to extending reduced working hours for nursing mothers over and above what is required by law."
"The bank also recognises the role that other family members play in supporting mothers, and provides paid leave for working grandmothers to support new families, and extended paid leave for new fathers at NBB," observed Buheji.
"We are committed to developing and maintaining a work environment that promote our employees' health and wellbeing as we seek to build an environment that is inclusive, supportive, engaging and respectful," sadi the top official.
NBB aims to promote equality and empowerment within the bank, positioning it as an employer of choice within the industry. It is committed to developing its people practices to meet the needs of all employees, especially women trying to balance professional working lives with family commitments, she added.