Top Trade News
| | |
| --- | --- |
| | Industry Sectors |



Construction & Real Estate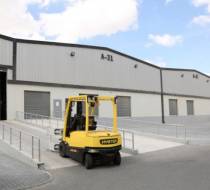 AD Ports Group has announced that the number of construction and building material sector licences within its Industrial Cities and Free Zone Cluster in Abu Dhabi has risen to 281 in August. The 12.7-millon-sq-m cluster comprises Kizad and ZonesCorp.
More…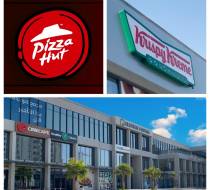 Alsayah Square, the first commercial and medical complex of its kind at Busaiteen in Bahrain, said it has signed a leasing agreement with Americana Restaurants for the opening of key food and beverage brands - Krispy Kreme and Pizza Hut.
More…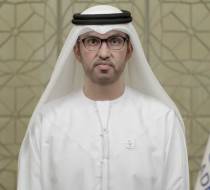 Natural gas is set to play a pivotal role in powering economic growth in the UAE over the next 50 years, according to Dr Sultan Ahmed Al Jaber, Minister of Industry and Advanced Technology and Managing Director and Group CEO of Adnoc.
More…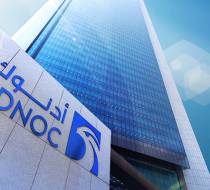 The Abu Dhabi National Oil Company (Adnoc) has increased the number of ordinary shares offered in the Initial Public Offering (IPO) of Adnoc Drilling from 1,200,000,000 ordinary shares to 1,760,000,000 ordinary shares.
More…



Analysis, Interviews, Opinions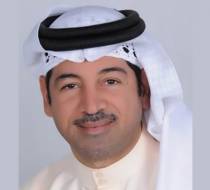 By thinking some soft reforms in Mena, we can bring transform the pension sector in the next 20 years, says an industry expert, listing three ways to build hundreds of billions of new retirement assets through private pension savings.
More…



Industry, Logistics & Shipping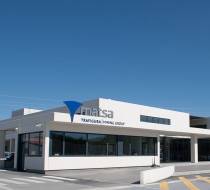 Australian group Sandfire has reached an agreement with Abu Dhabi-based Mubadala and global commodities trader Trafigura for the acquisition of one its joint ventures, Matsa, a mining company based in Spain, in a deal worth €1.58 billion ($1.85 billion).
More…



Travel, Tourism & Hospitality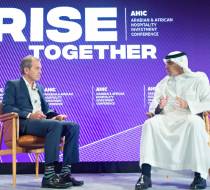 The mammoth potential for hospitality investment in Saudi Arabia (KSA) was highlighted today at the AHIC Conference in Dubai by a top Saudi tourism official who said it is the perfect time to invest in the Kingdom's tourism sector.
More…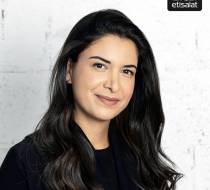 UAE's leading telecom services operator Etisalat is paving the way to building an inclusive workforce with the talent and ability to evolve, learn and contribute to the digital transformation vital to the firm's strategy and vision, said a top official.
More…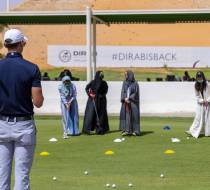 Golf Saudi opened the doors of Dirab Golf and Country Club along with the golf course and clubhouse to the public on the kingdom's 91st National Day. The Dirab facility, located in the heart of capital Riyadh, had recently been acquired by Golf Saudi.
More…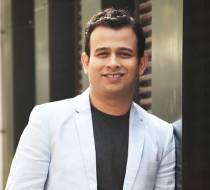 Cars24, one of the leading e-commerce platforms for pre-owned vehicles, has announced the closing of AED1.2 billion ($326 million) round in Series F equity funding, nearly doubling its valuation to AED6.75 billion.
More…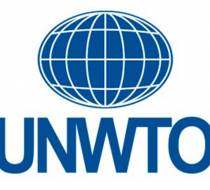 In preparation for COP26, two information sessions were held on the Glasgow Declaration on Climate Action in Tourism. Developed by a collaborative group, it is an urgent call for all stakeholders to commit to a decade of climate action in tourism.
More…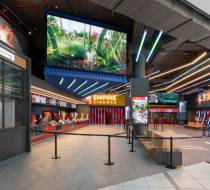 Havelock One Interiors, a leading turnkey fit-out contractor in the Middle East, has secured contracts from Lebanese cinema chain Empire Cinemas for work on the interiors of three multiplexes in Saudi Arabia in the cities of Riyadh, Madinah and Al Ahsa.
More…




Fabulaa - Assistive Speech, an augmentative and alternative communication (AAC) mobile application is now available in Arabic.
More…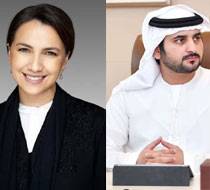 UAE has announced its new cabinet following a reshuffle. The key changes include Sheikh Maktoum who is the Deputy PM and Minister of Finance, while Food Minister Mariam Almheiri has been given additional responsibility of climate change and environment.
More…