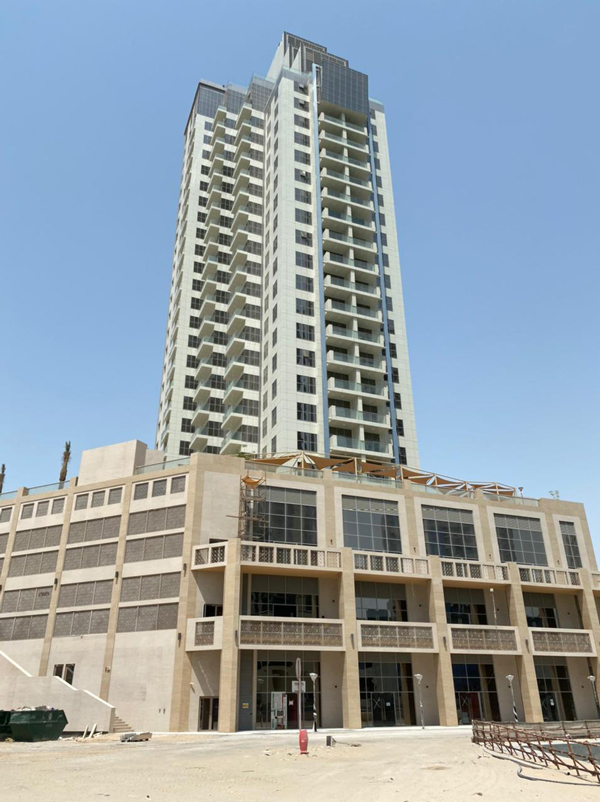 Marina Rise
Eshraq's Abu Dhabi project gets building completion certificate
ABU DHABI, 19 days ago
Eshraq Investments, the Abu Dhabi-based investment company, announced that its maiden mixed-use project Marina Rise has received the building completion certificate from Abu Dhabi Municipality, paving the way for the handover of the project's commercial and residential units.
Located on the west side of Reem Island, Marina Rise boasts both residential and commercial units and on completion, will become Eshraq's first developmental project to contribute to the company's bottom line.
Marina Rise Tower, standing tall at 110 m, consists of two basement levels (for parking), two podium levels (commercial and parking), 24 residential floors with a total of 233 residential units and 271 parking spaces.
The apartments vary between 84 studios, 116 one-bedroom, 27 two-bedroom, six three-bedroom apartments and two penthouses of 3 and 4 bed rooms.
Ajit Joshi, a member of the board of directors of Eshraq, said: "We are excited to have completed our first development project Marina Rise within the planned timeframe despite the many hurdles created by the pandemic."
"The development not only demonstrates the technical excellence of the team but will also be an important step towards monetising our land bank and improving our bottom line," he noted.
Khatib and Alami is the design, supervision and architectural consultant for the project, while Al Sweidi & Shams Contracting Co is the main contractor.
Joshi said: "Our goal was to develop an upscale mixed-use project that would attract interest from Millennials and other customer segments, particularly those who work in or near ADGM and Hub 71."
"We are also seeing a lot of interest in the project's commercial spaces as it offers great opportunities for businesses looking to operate from a strategically located site. Marina Rise will undoubtedly add to the vibrancy of the Reem Island community," he added.
Built to create a lush residential community where people can live, earn, play and have educational and health facilities in the same vicinity, Reem Island will include residential and commercial buildings, private houses, schools, a university, a hospital, marinas, open spaces and an extensive network of parks.
It will also boast modern infrastructure including roads, water and electricity supply, a public transport system, a district cooling system, a sewage and storm water collection system and a sewage treatment plant.-TradeArabia News Service