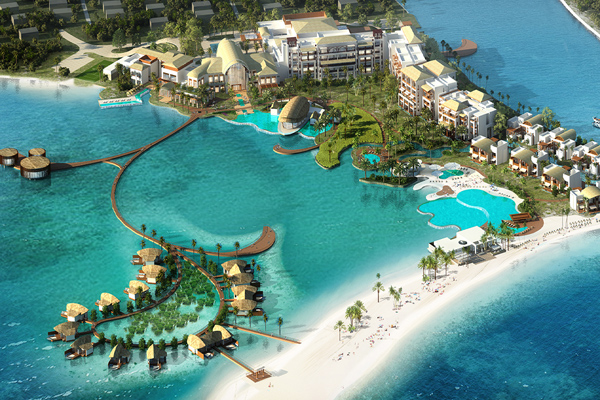 Hill wins contract for RAK Properties' 5-star hotel project
RAS AL KHAIMAH, 18 days ago
RAK Properties, one of the UAE's leading property development and tourism infrastructure companies, has awarded a contract to Hill International for project management services for the five-star Anantara Resort, which is currently under development at Mina Al Arab in Ras Al Khaimah.
The project will be targeting guests desiring overwater luxury in an eco-sanctuary setting, and the resort is scheduled for completion in late 2022.
Offering stunning views of the ocean and adjacent tidal wetlands, the 71,000 sq m resort will be located on the edge of the Eco Reserve and will take full advantage of this setting, said the statement from RAK Properties.
Features of the hotel will include custom accommodation including suites, overwater villas, and a presidential suite, as well as multiple food and beverage options, a spa and fitness centre, and finely landscaped grounds and outdoor facilities. Hill International will provide project management services in support of the hotel during its construction.
Acting CEO Mohammed Al Tair said: "The hospitality outlook is very promising, and we closely monitor such opportunities, the sector is one of our prime focuses, hence we continue to develop and evolve our hospitality portfolio. Ras Al Khaimah tourism sector showed resilience and strength during the Covid-19 pandemic."
Abdo Kardous, Hill International's Regional President for the Middle East, said: "Destination projects such as the upcoming Anantara Resort are a speciality of Hill's throughout the emirates and the Middle East. Our team will bring the best practices from our resort experience to manage the construction of RAK Properties' latest destination successfully."
CEO Raouf S. Ghali said the return of tourism was certainly a leading indicator that the economic recovery is underway.
"Hill is seeing such forward-thinking clients as RAK Properties revive or launch high-end resort construction through the region, and the upcoming Anantara embodies exactly the type of luxury facilities today's discerning travellers expect," he added.-TradeArabia News Service