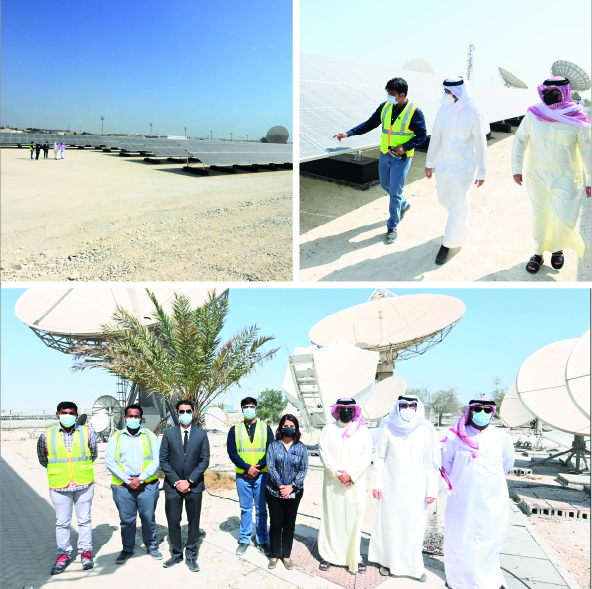 Batelco Solar Park on track for October completion
MANAMA, September 14, 2021
Bahrain's leading telecom services operator Batelco has announced that work is moving at a steady pace on its solar park development being set up at Ras Abu Jarjoor next to the company's Satellite Earth Station and RJR Data Center.
Construction on the solar park, which began in February, is on target to be completed next month. Once complete, the solar energy generated from the park will be used to power Batelco's RJR Data Center, said the statement from Batelco.
Senior executives from Batelco's Network and Corporate Communications Divisions toured the project site to review the progress at the Solar Park.
The Batelco teams led by Project Manager Nader Ahmed, from Batelco's Network Division who outlined the project details, alongside representatives from Almoayyed Solar Co. The project contractor briefed the team on the ongoing work, said the statement.
The solar park forms an important part of Batelco's sustainability efforts and supports the company's goal of becoming an eco-friendly corporation by producing clean energy to power its operations, it added.-TradeArabia News Service