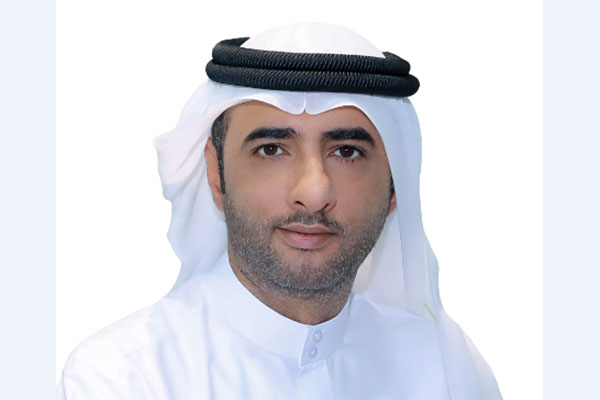 Abdulla Al Jasmi, Head of NIP
Swedish group Assa Abloy breaks ground on new regional HQ
DUBAI, 12 days ago
Leading Swedish company Assa Abloy Group, a global leader in access solutions, has broken ground on its first facility at National Industries Park (NIP) in Dubai.
Spread over an area of 24,000 sq m, which is approximately 10 times the size of the Swedish pavilion in Expo 2020 Dubai, it will be the headquarters for the Middle East, India, and Africa (MEIA) region.
The HQ building will house a 6,000 sq m manufacturing area, a 2,000 sq m warehouse and an 800 sq m showroom that will display the company's comprehensive range of products at NIP, a 21 sq km specially designated land in the heart of Dubai's new industrial district
Through the new facility, Assa Abloy will leverage NIP's state-of-the-art infrastructure and flexibility in the logistics chain owing to the readily available transportation and freight services, said a top official at the groundbreaking ceremony.
"Scheduled for completion in June 2022, our new facility is in line with our business objectives and the strategic initiatives of the UAE and NIP. Having our headquarters in NIP will help us increase our revenue streams and brand awareness," remarked Mauro Felice, the head of Assa Abloy Opening Solutions Middle East, India and Africa.
He was speaking at the ground breaking ceremony held in the presence of Ahmad Al Haddad, Chief Operating Officer, Parks and Zones, DP World UAE who was present to support the company that also has a facility in Jafza; and other top management officials from NIP and Assa Abloy.
"As a strong global player in the industry with more than $9.7 billion sales worldwide, we have had a longstanding relationship with several companies in Jafza. Over the years, we have worked closely with them to enhance their facilities in the free zone with our secure access systems. Our aim now is to become a preferred choice for all the other facilities in Jafza and NIP," he added.
Abdulla Al Jasmi, Head of NIP said: "We have been committed to continually developing and improving the industrial sector thus achieving self-sufficiency, stimulating innovation, boosting competitiveness, and reinforcing the resilience of the economy.

"Assa Abloy's new facility will support our organisational objectives and the national goal of enhancing the industrial sector by increasing the UAE's domestic manufacturing capacity. Such facilities will complement the country's plans of increasing the industrial sector's contribution to the national GDP from the current AED133 billion to AED300 billion by 2031, helping the nation in fulfilling the principles of The Projects of the 50."

Accommodating almost 200 white-collar and 100 blue-collar employees, the facility will be a unique example of the consolidation of different operating units, belonging to different Assa Abloy entities operating in Dubai. The state-of-the-art structure which will be 100% powered with solar panels will play a significant role in boosting the growth of Assa Abloy's portfolio. – TradeArabia News Service