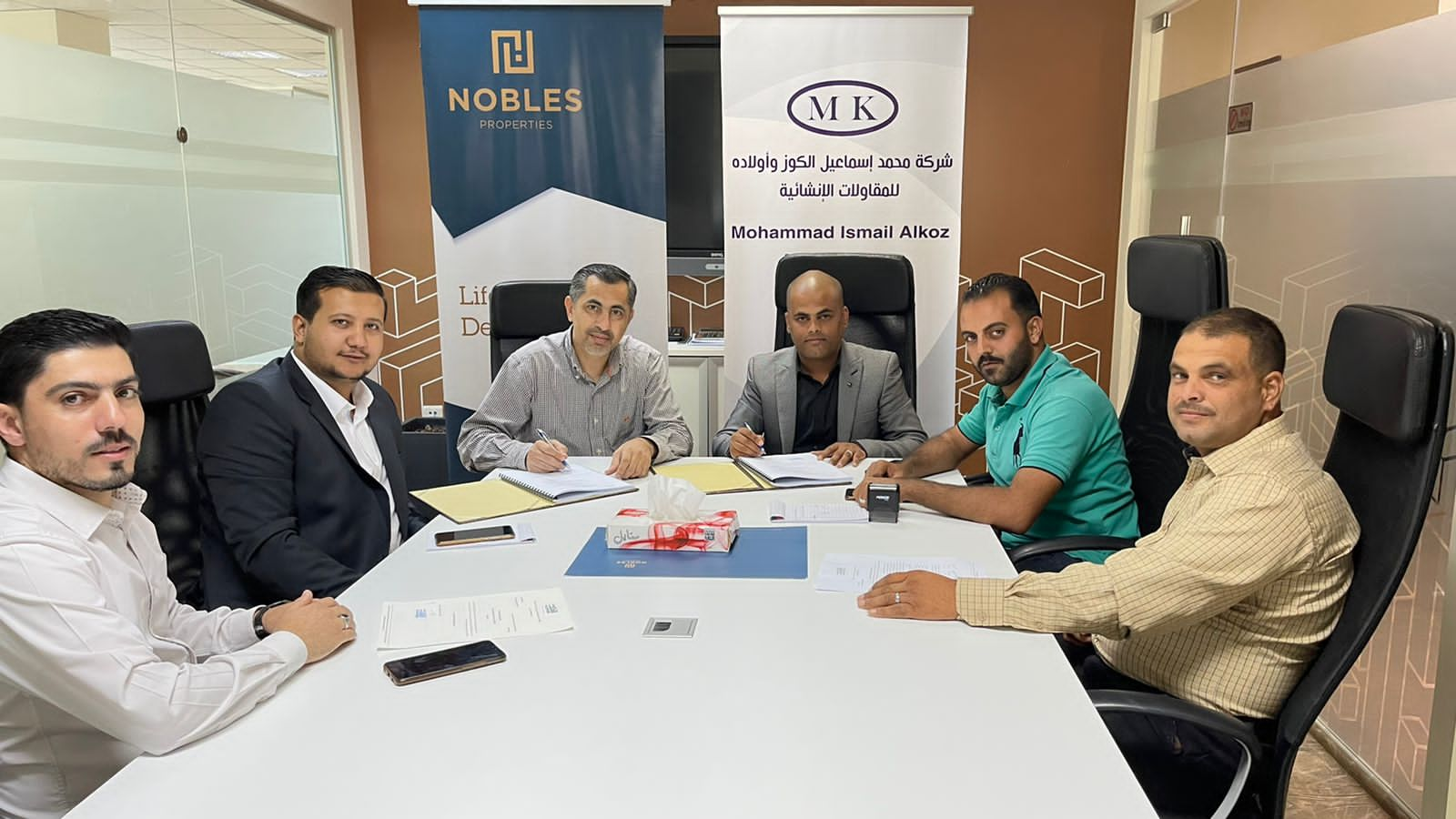 Nobles Properties awards infrastructure contract for key Jordan project
AMMAN, November 30, 2021
Nobles Properties, a key real estate group which operates in North America and the Middle East and North Africa, has awarded the infrastructure contract for its AlShahd City 2 community project in Jordan.
The contract was awarded to contracting firm Mohamed Ismaeil Al Kouz & Sons (MK) through its subsidiary, Shahd Jordan for Real Estate Development. The scope of work includes roads, electrical lines, and waterworks.
Landowners can begin building their properties as soon as the infrastructure works, which are scheduled to take 3 months from the signing date, are completed, said the statement from Noble Properties.
The contractor emphasized their commitment to execute the project in line with the engineering standards and specifications outlined by the Ministry of Local Administration (formerly the Ministry of Municipal Affairs) and under the supervision of Associated Consulting Engineers International (ACE).
Al Shahd City 1, which was classified as one of the fastest selling projects in the region, is the first community project to be launched by Nobles in Jordan and is considered a unique offering in the region, stated Wael Qassim, CEO of Shahd Jordan for Real Estate Development, after signing the deal with MK General Manager Rami Al Kouz.
The developer also constructed several villas on behalf of clients in the project, using environmentally friendly solutions and implementing SMART facilities.
Al Shahd City 2 comes as an extension of Nobles' success in selling its first project, he added.