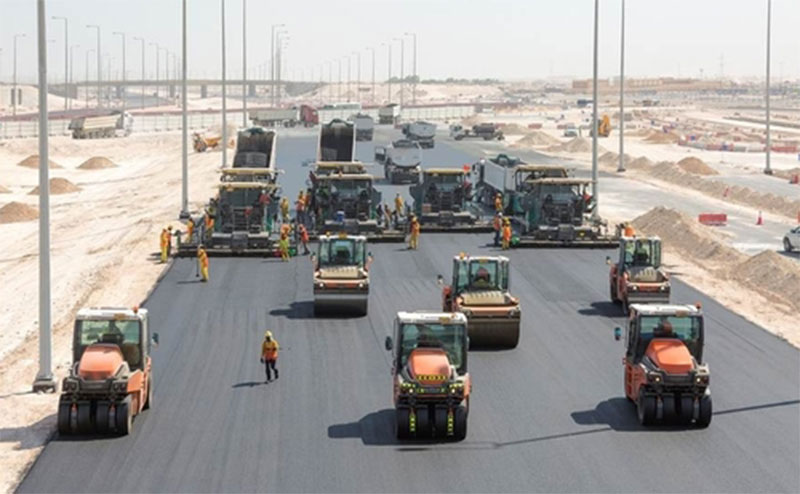 Aecom to manage Qatar road programme for another 4 years
DOHA, November 30, 2021
Aecom, a global infrastructure consulting firm, said it has secured a four-year secondment contract from Qatar's public works authority Ashghal to manage its roads and drainage programme.
More than 200 Aecom professionals will work within Ashghal's Roads Projects Department, providing management and oversight of its Local Roads and Drainage Programme.
Aecom said its secondees will support the further modernisation and expansion of Qatar's surface transport network, improving its accessibility, safety and sustainability for all users.
On the contract win, Aecom President Lara Poloni said: "Our clients have evolving priorities focused on sustainability and delivering social impact through their projects and services, and Aecomstands out as the company that can best advise and execute for them."
"In Qatar, a high priority is being placed on infrastructure projects that enhance residential neighborhoods and improve livability. Our work with Ashghal reflects our in-depth understanding of the challenges facing Qatar as it strives to meet the needs of current and future generations," she stated.
Aecom CEO (Middle East & Africa) Hamed Zaghw said: "We are excited to continue our longstanding partnership with Ashghal, as we have been providing engineering consultancy services for its local roads and drainage projects in the south of Qatar since 2012."
Ashghal was established in 2004 to plan, deliver and manage all infrastructure projects in Qatar. Since then, Aecom has supported the delivery of numerous transformational projects, including Orbital Highway, Lusail Expressway and the MoTC Bus Infrastructure Program, he added.-TradeArabia News Service