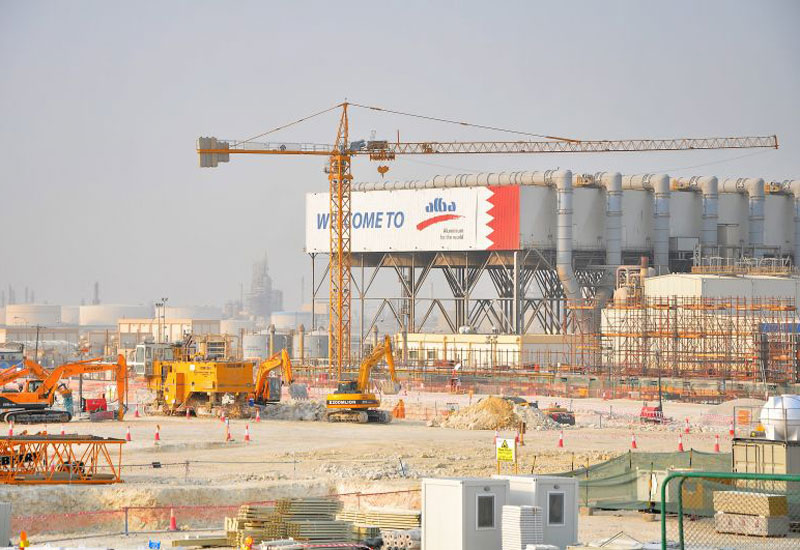 Mitsubishi consortium named EPC contractor for Alba PS5 unit
MANAMA, December 1, 2021
Aluminium Bahrain (Alba), the world's largest aluminium smelter ex-China, has selected a consortium of Japan's Mitsubishi and Sepco III as the engineering, procurement and construction (EPC) contractor for the fourth additional block in its Power Station 5.
The announcement was made at the in-person Q4 board meeting held under the chairmanship of Shaikh Daij bin Salman bin Daij Al Khalifa.
The meeting was attended by Alba board members - comprising six directors appointed by Bahrain Mumtalakat Holding Company - Yousif Abdulla Taqi, Suha Karzoon, Shaikh Isa Bin Khalid Al Khalifa, Tim Murray and Rasha Sabkar; the three directors appointed by Sabic Industrial Investments Company - Ahmed Al Duriaan, Iyad Al Garawi and Omar Al Amoudi and one elected director, Mutlaq Al Morished.
The deal is however subject to successful financial closure, said the statement from Alba.
Addressing the members, Shaikh Daij said: "As we chart our way towards integrating ESG in every aspect of our business to meet Bahrain's National Green Initiatives, Power Station 5 – Block 4 will bring us one step closer in our race towards decarbonisation in terms of higher efficiency and lower greenhouse gas (GHG) emissions."
"Block 4 will add 680.9 MW to Power Station 5's 1,800 MW and scale up its total capacity to 2,480 MW," he added.
Power Station 5, which hosts three gas turbines, steam turbines and heat recovery steam generators, is the biggest and most efficient power plant in Bahrain.
During his recent inspection tour of the PS5, Shaikh Daij had dubbed it as a game-changer for Alba as it has scaled-up the compoany operational efficiency especially in terms of lower production cost, lower Green House Gas (GHG) emissions and lower gas consumption – all of which has made PS5 one of the most efficient combined cycle power plant in the Gulf region."
Alba chairman said it had witnessed a record-breaking performance for the first nine months and the company was now on track to set new benchmarks by finishing 2021 strong.
He lauded the management team and everyone in the workforce on the aluminium giant's record-breaking performance despite the Covid situation and logistics' challenges.
He also discussed the future strategic initiatives and the overall performance in light of market conditions and shared insights in respect to overall sales, VAP sales, safety and ESG, plant performance, financial performance-to-date and Al Hassalah programme.
At the board meeting, the members approved the 2022 Marketing Plan; 2022 Annual Operating Plan and Offtake agreement with South32 for the supply of Alumina over 10-year period from 2023 to 2032 in addition to the 2022 proposed schedule for the board and committee meetings.
It also focused on the construction progress made on the Spent Pot Lining Treatment Plant as well as updates on Alba's five-year strategic initiatives.
Starting out in 1971 as a 120,000 mtpa smelter, Alba, today boasts a production capacity of more than 1.548 million metric tonnes per annum (mtpa) as of 2020. It remains committed to fostering greater sustainability across all its operations.-TradeArabia News Service