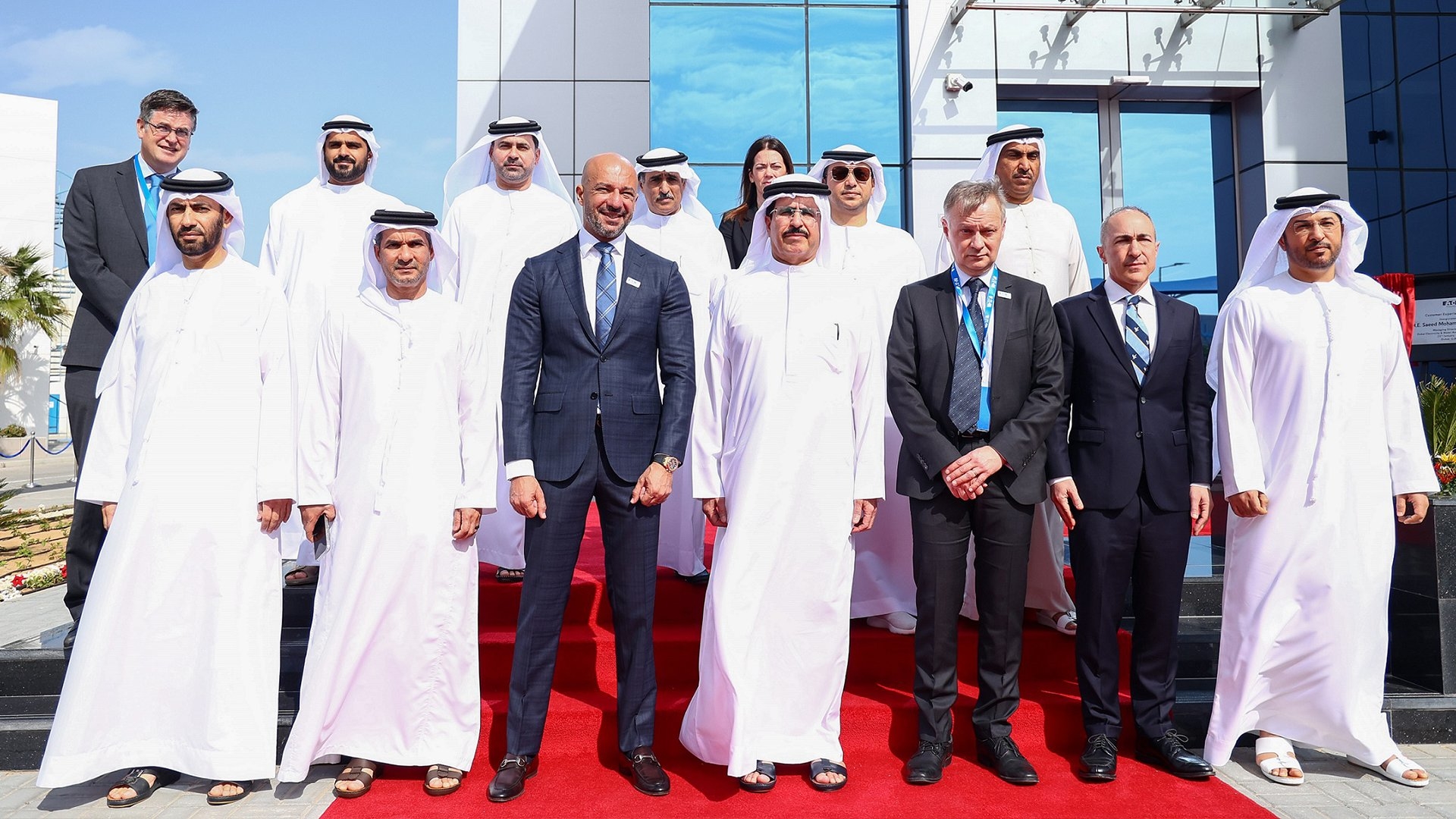 Eaton opens new customer experience facility in Dubai
DUBAI, January 24, 2023
Eaton, an intelligent power management company, has opened its Customer Experience Centre (CEC), a new facility in Dubai aimed at providing customers with a wide range of in-person and virtual training resources on a variety of topics, including design, technology and best practice for power applications.
The new Eaton CEC, which is located in the National Industries Park, Jebel Ali, is the first such facility outside Europe and US.
Announcing the launch, Eaton said the new facility will serve as a centre of excellence for the group to showcase, train and demonstrate its products and integrated solutions for industry professionals, end-users and consultants.
It is a state-of-the art feature-ready experience centre that will enable both theoretical and practical training for different types of technologies supporting customers to achieve their sustainability, energy transition and digital transformation targets, it stated.
It will represent an enabler for customers to accelerate the adoption of digital power management solutions in their business.
The Eaton CEC was inugurated by Saeed Mohammed Al Tayer, the managing director and CEO of Dubai Electricity and Water Authority (Dewa) in the presence of senior officials including Dr Mohammed Al Zarooni, Chairman of Dubai Integrated Economic Zone Authority (DIEZ) and Abdulla Bin Damithan, CEO & Managing Director, DP World UAE.
Also, in attendance at the ceremony were Eaton's senior leaders in Europe and Middle East as well as Frank Joseph, Commercial Counselor of the Consulate General of the US in Dubai.
Speaking at the opening ceremony, Al Tayer said: "Eaton continues to play a vital role in the UAE, helping customers in power management through smart solutions, in addition to its investments towards sustainability."
"This new state of the art facility is a qualitative addition in this field and will allow Eaton to provide customers with a wide range of in-person and virtual training resources on a variety of topics, including design, technology and best practice for power applications," he stated.
"Dewa is committed to promoting sustainability and digital transformation in the UAE and the region and recognizes that Eaton's investment is a positive step in this direction," he added.
Bin Damithan dubbed Eaton as one of the success stories of DP World's National Industries Park and also lauded the strategic role they have played in promoting the industrial district.
"As smart trade enablers, we believe in reducing carbon footprint and increasing efficiency at every step of the supply chain. The launch of Eaton's Customer Experience Centre is a testament to the UAE's ambition to increase its target for power generation from clean energy to 30 per cent by 2030," he stated.
The senior official highlighted the commitment of DP World and the National Industries Park to supporting the growth of innovative businesses like Eaton to harness Fourth Industrial Revolution solutions for a reliable, efficient, safe use of energy.
"We look forward to witnessing the company grow in its mission and continue to find DP World as its trusted partner for driving energy transformation," he added.
Eaton Middle East Managing Director Ashraf Yehia said CEC was a reiteration of the global power management firm's deep commitment to the UAE.
"It is not only an important growth market for the company but also a regional technology hub for the Middle East. The establishment of this centre is in line with Eaton's commitment to achieving global technology leadership through its focus on innovation and helping our customers address the most critical power management challenges. We deliver technologies that help our customers across the region manage power more efficiently, sustainably and safely," stated Yehia.
"Eaton Middle East is targeting the next-generation of Emirati power management experts and closing the power industry gap with hands-on education, training and industry programs which will give them not only the theory but also the practical experience," he added.-TradeArabia News Service