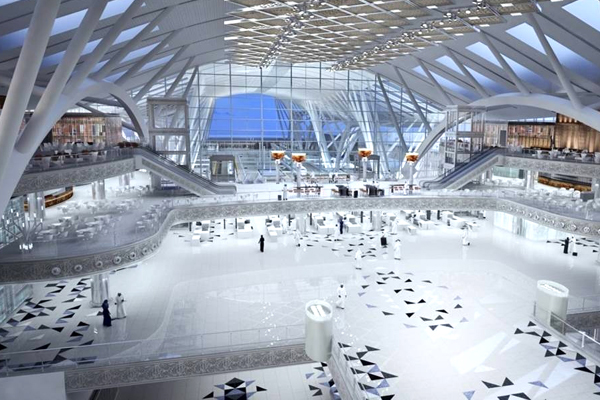 Aecom lands major PMC contract for Neom airport
RIYADH, March 22, 2023
Aecom, the world's trusted infrastructure consulting firm, has announced that it has been awarded a multi-year contract to provide project management consultancy (PMC) services for Neom International Airport (NIA), coming up within a mega futuristic city in the northwestern region of Saudi Arabia.
Aecom said the scope of work will include project management for masterplanning, design and construction services, through to testing, commissioning, operational readiness, activation and transition (ORAT).
Aecom's President Lara Poloni expressed delight at being part of this innovative Neom project, which is set to transform travel between the Saudi futuristic city and the outside world.
"Our track record delivering large scale infrastructure projects in the region, as well as our mobilized global aviation resources and project management experts will help ensure the successful delivery of NIA," he added.
Aecom Middle East and Africa CEO Hamed Zaghw said: "We are delighted that Aecom will be adding another chapter to its relationship with Neom."
"This contract is a testament to our leadership position in the region and to our continuous commitment to Neom and the goals of Saudi Arabia's Vision 2030," he added.
A Fortune 500 firm, Aecom is the world's trusted infrastructure consulting firm, delivering professional services throughout the project lifecycle – from advisory, planning, design and engineering to program and construction management.
Its professional services business had revenue of $13.1 billion in fiscal year 2022.-TradeArabia News Service