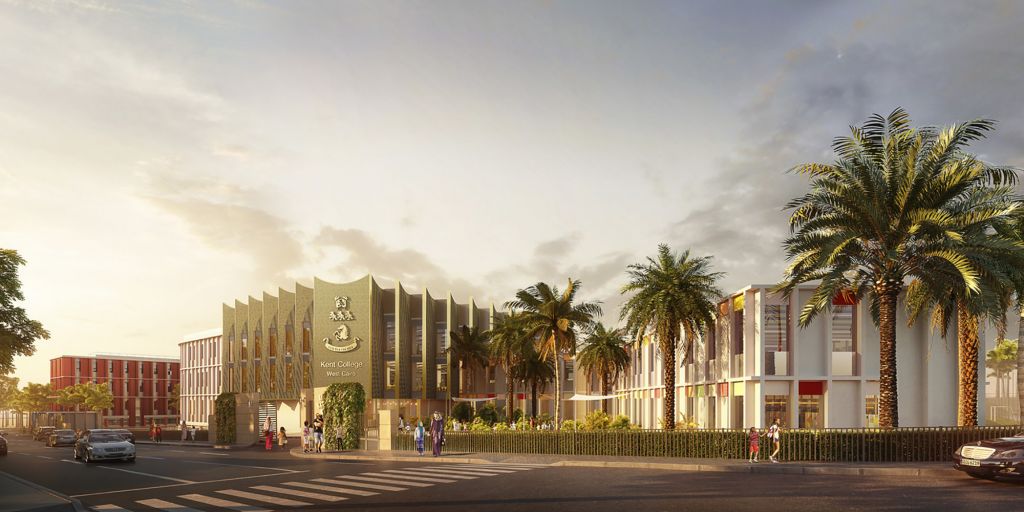 Broadway Malyan completes work on first school in Egypt
CAIRO, July 24, 2021
UK-based global architecture firm Broadway Malyan has designed a new international school as part of a major new mixed-use community on the edge of the Egyptian capital Cairo.
Kent College West Cairo, Broadway Malyan's second collaboration with the famous UK school having designed its first international school in Dubai in 2016, is being developed and operated in partnership with Sagah Investments and is set to open its doors to students in 2022.
The £25 million ($34 million) project is one of three new schools being built in O West, a new district being developed by international developer Orascom in 6th of October city, 20 miles to the west of Cairo in the Giza Governorate, said the statement from Broadway Malyan.
It will accommodate 1,500 pupils from Kindergarten to year 12 and include 70 classrooms, laboratories, a library, a 450-seat auditorium, sports facilities and a full-size football pitch.
The school will implement the STEAM approach to pedagogy with British certified teachers following the UK curriculum with the IGCSE and International Baccalaureate available for senior pupils, it added.
Harry Hoodless, who heads Broadway Malyan's education team, said: "The international school sector continues to evolve and thrive in countries with fast-growing economies, serving both ex-pat communities as well as aspirational local communities."
"There is an increasing demand for English-medium learning, globally recognised qualifications and reliable routes to respected universities and Kent College's decision to invest in this new campus reflects a growing confidence in North Africa as one of the world's most exciting future growth regions," he added.
The new campus architecture has been inspired by the physical location, geography and make up for the ground as well as the rich history of the site, most obviously the nearby pyramids and other structures from the country's ancient past.
The colour and tone of the buildings generally responds to that of the desert while the senior school uses a bold red derived from the master developers pallet and the kindergarten uses a vibrant mix of brighter complementary greens and reds to help create a strong identity for the school as a whole.
According to Hoodless, the design is also a response to the strict local educational codes that require classrooms to face north.
The campus comprises two main buildings around the edge of the football pitch with the first accommodating the KG, primary school and auditorium expressed in the form of an elongated 'S' along the south west boundary while the senior school is provided in a staggered massing on the north east edge of the campus, he stated.
The 7-m-long change in level across the site is exploited to make effective use of the land area, explained Hoodless.
Underground parking and servicing is situated underneath the football pitch with lower ground office space and a kindergarten training pool making use of large light wells to maintain good quality wellbeing for the students and staff alike, he added.-TradeArabia News Service