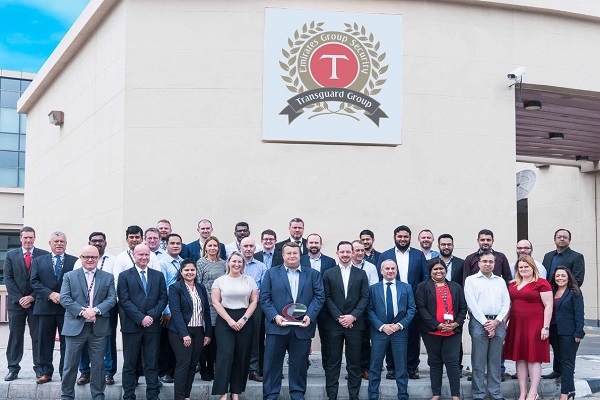 Transguard Group expands board with four new directors
DUBAI, September 17, 2022
Transguard Group, a joint venture between the Emirates Group and Al Hail Holding, and the UAE's leading provider of business support and outsourcing services, has appointed four new directors to the company board - Michael Doersam, Chief Financial Officer at the Emirates Group; Nidal Khatib, Chief Financial Officer at Al Hail Holding; Adnan Kazim, Chief Commercial Officer at Emirates airline and Shahreyar Nawabi, General Counsel Emirates & Group Data Privacy Officer.
With this move, Transguard Group has signalled its commitment to future growth adding senior executives from both shareholders.
A industry veteran, Doersam brings over 30 years of experience from different roles in Europe and the UAE spanning the areas of finance strategy, financial reporting, treasury and insurance, FP&A, taxation, and global financial services.
Khatib too boasts nearly 30 years of experience in finance, accounting, cost control, systems, audit, tax, treasury & foreign exchange in companies engaged in retail, manufacturing, real estate, trading, operation, and other industries.
Kazim has around three decades of experience in the aviation industry spanning strategy, planning, commercial operations, market expansion and government relations, while Nawabi brings over 20 years of experience on legal, compliance and governance matters spanning a variety of industries and geographies in both private and government sectors.
These directors will work closely with Group Chairman Sheikh Ahmed bin Saeed Al Maktoum; Hamad Darwish, CEO of Al Hail Holding; and Mohammed Almazrouei, COO of Al Hail Holding; who continue in their roles as directors on the board.
Welcoming the appointments, Sheikh Ahmed said: "The new board directors' addition expands the depth and breadth of expertise to steer the business through a new phase of growth. The Group has gone through a period of rapid expansion, alongside record revenue and profit, in the years before Covid-19, which temporarily slowed down growth in 2020-21."
"With the UAE's excellent pandemic management strategies, business has rebounded strongly since 2021-22 and Transguard is expecting this upward trend to continue, aided by its solid reputation, as well as business and operational foundations," stated Sheikh Ahmed.
"Across business streams – from cash, security, aviation, hospitality, workforce outsourcing, last mile delivery, home maintenance and facilities management services – the group looks forward to executing its growth strategy with the support of its expanded board," he added.-TradeArabia News Service