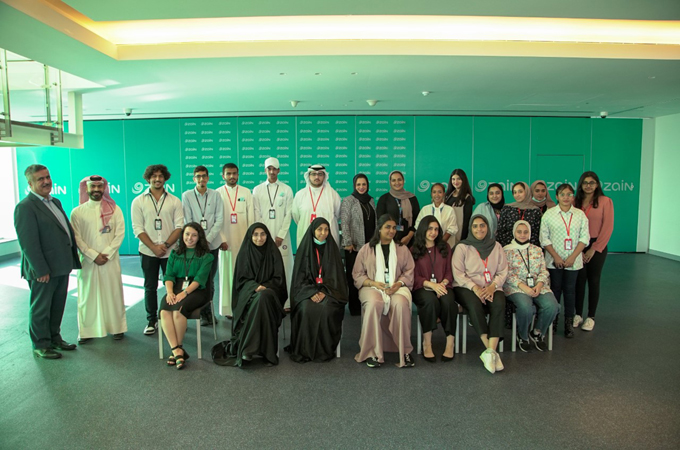 Zain Bahrain hosts a career taster event
MANAMA, September 18, 2022
Zain Bahrain (BSE: ZAINBH), a telecommunications industry innovator in the Kingdom, has recently hosted a career taster event in collaboration with Rotary Club of Adliya and Rotary Youth Leadership Awards
(
RYLA) Bahrain to introduce fresh high school graduates to the organisation's structure and different departments.
The career taster event aimed to help fresh high school graduates in choosing their career path and college major by introducing them to the different departments in Zain Bahrain.
Managers from different departments joined to discuss their college majors and career paths. They also offered attendees one-on-one speed mentoring sessions to exchange knowledge and answer any inquiries they had.
Mohammed Isa, Manager, Recruitment, Employee Relations and Youth Development, Human Resources, Zain Bahrain, said, "It is our pleasure to partner with Rotary Club of Adliya and RYLA Bahrain to continue our efforts in supporting the improvement of Bahraini youth through our diverse and new initiatives under Zain Youth Empowerment Program. This opportunity provided fresh high school graduates with the knowledge and guidance they needed to decide on the next step towards their future career path."
Part of the event was also dedicated to introducing participants to the Zain Youth.-TradeArabia News Service