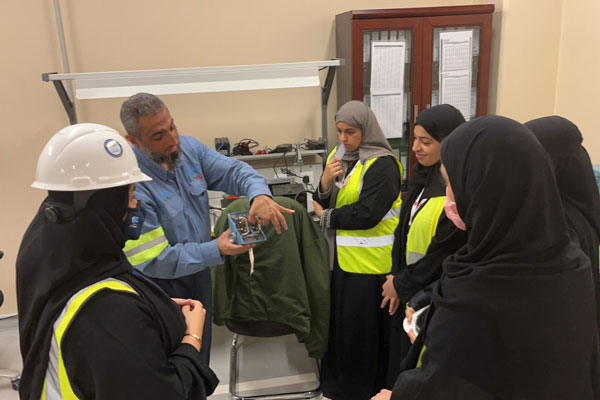 Job Shadowing Programme
Engie, Misk Foundation to train local talent in Saudi Arabia
RIYADH, September 22, 2022
Global energy company Engie has announced a new partnership with Misk Foundation to support the foundation's Job Shadowing Programme in Saudi Arabia.
Specifically, Engie's contribution to the programme will see the organisation pair 54 mentors with 43 high school students to provide participants with a valuable work placement.
In doing so, Engie will help equip participants with the necessary skills to explore various career paths across the fields of Engineering Sciences, Computer Science and Information Technology, Finance and Accounting, Business Administration Science and Law and Advocacy.
Discovering talents
Moreover, the programme will help the students to discover their talents and understand the local job market better. As part of the programme, students will be able to shadow multiple mentors to ensure an enriching work experience. Engie will help the participants understand the skills needed for the various roles they are exposed to through guided sessions and offer critical reflective tasks to help them develop their career plans.
Commenting on the initiative, Turki Al Shehri, Engie's CEO in the Kingdom of Saudi Arabia said: "High school students are at an extremely critical phase in their life, and it's pivotal to understand their capabilities and interests and guide them as they begin their professional lives".
"It is a true privilege for Engie to meet and train the leaders of the future and help them develop their careers for the bright future that awaits them. Saudi Arabia is a land of talent, but we must embrace the youth's capabilities and help them develop further to meet the constantly changing needs of the job market," Turki added.-- TradeArabia News Service