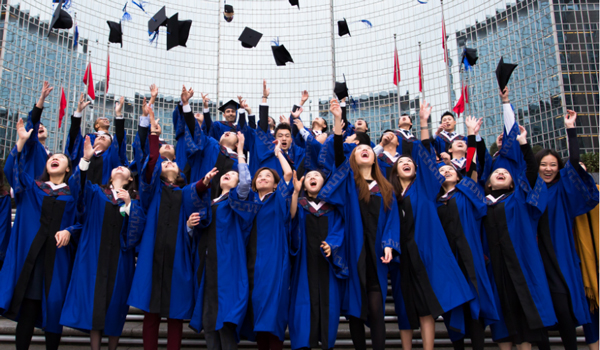 Programme graduates
China's CKGSB launches first Global Unicorn Programmes
DUBAI, January 16, 2023
Cheung Kong Graduate School of Business (CKGSB) is launching the Global Unicorn Programmes, a series of executive education programmes focused on creating unicorns and an ecosystem of socially responsible entrepreneurs.
In partnership with The World Government Summit of UAE, The Executive Council of Dubai, Whampoa Group, Seoul Municipal Government and Maekyung Media Group, the programmes will be offered in Dubai, UAE (February 15 to 17), Singapore (May 16 to 19) and Seoul, South Korea (September 12 to 15), with each location offering a unique perspective into three dynamic and technology-driven markets.
Founders or co-founders of companies with at least series A round funding that aspire to become unicorns; senior leaders from leading VC, PE firms and other investing entities like corporate venture capital or family offices looking for ideal candidates; executives from established businesses looking to invest in promising companies; senior government officials, NGO executives or public representatives trying to enhance regional entrepreneurial ecosystems; can join the programme.
Regional knowledge
The programme offers unparalleled regional knowledge from GCC, RCEP and East Asia; harnesses the power of exponential tech such as Web 3.0, blockchain, smart manufacturing and AI; builds one's own regional ecosystem with like-minded leaders; and creates hubs of entrepreneurship to fast-track one's business growth in the region.
CKGSB will launch its first Global Unicorn Programme in Dubai with the Global Unicorn Forum, co-hosted with the World Government Summit (WGS) and the Global Unicorn Centre on February 15, to coincide with the exclusive WGS.
This 3-day programme will deep dive into Dubai with unparalleled regional knowledge, first-hand access to tech-driven business practices and guidance, and possibilities to construct their regional ecosystems by connecting with like-minded entrepreneurs, investors and officials. Scholarships are available for eligible applicants.
Dubai unicorn programme's highlights include over 10 global unicorn company founders/CEOs; over 10 top PE/VC investment companies at the programme road show; 20 Chinese CEOs/Investors; top thought leaders and academics to teach the course including the former chief strategic officer of JD.com, top CKGSB professors, former Wharton chair professor; 10 senior UAE government officials; and one-to-one pitches and networking sessions with influential global VCs and corporate VCs.-- TradeArabia News Service