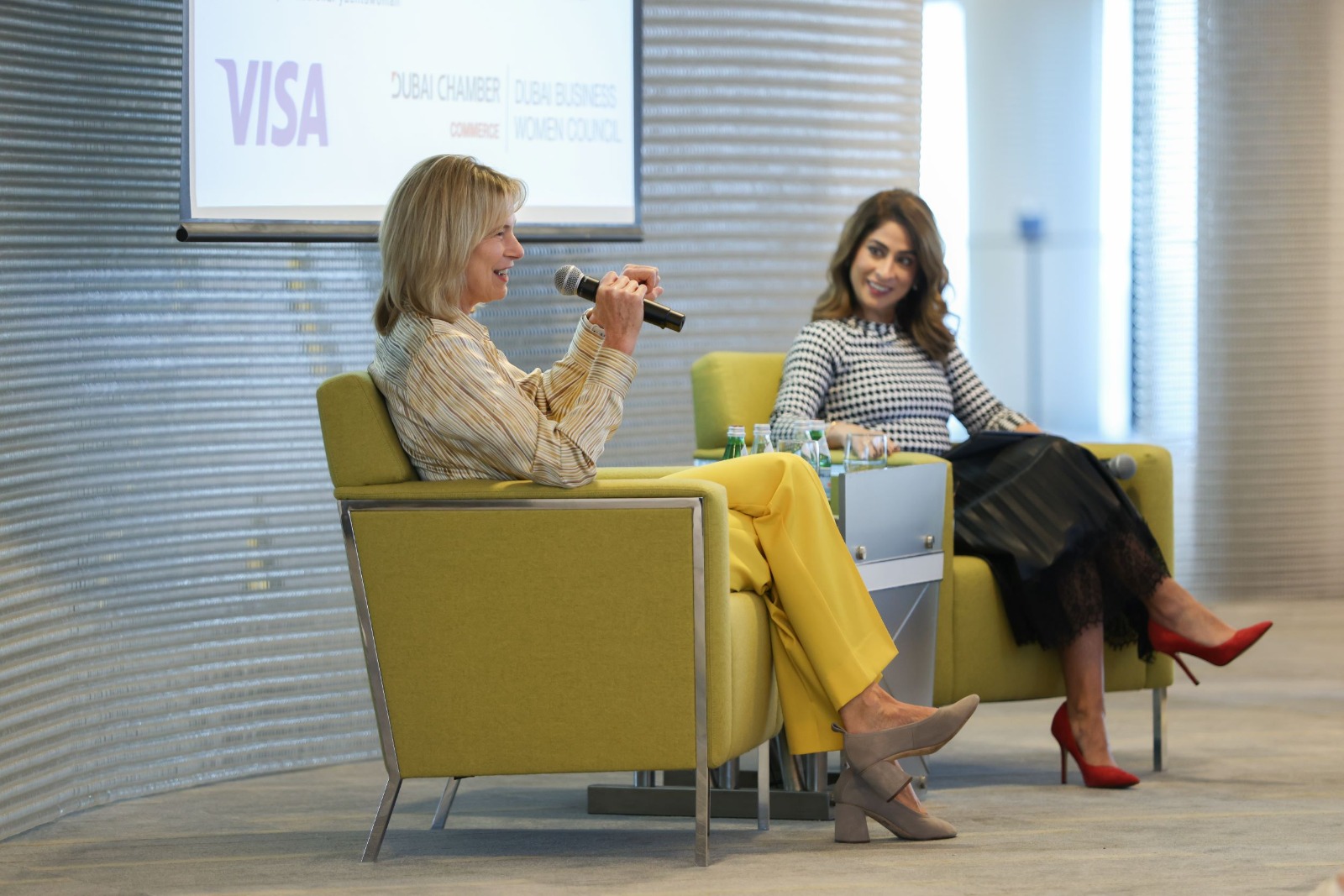 DBWC, Visa host fireside chat on women in leadership
DUBAI, February 2, 2023
Visa, the world's leader in digital payments, and Dubai Business Women Council (DBWC), a leading platform for businesswomen in Dubai, co-hosted an event on women overcoming challenges in career, business and sports to become effective leaders.
Held at the DBWC headquarters, the session featured a fireside chat with Global Senior Vice President of Merchant and Acquiring at Visa, Jeni Mundy, moderated by Nadine Halabi, Business Development Manager at DBWC.
Bringing together business and professional women from across different sectors of the UAE's business landscape, the event shed light on the importance of establishing professional networks and business environments that promote women's empowerment in a global context.
Building on her lessons on leadership in career and business, Mundy shared her experience as a professional ocean racing yachtswoman having competed in two Whitbread Round the World Yacht Races. Mundy was a proud member of the first ever all-female crew to enter the race, on Maiden.
Mundy said: "Inclusion and empowerment are core to Visa's values, and we believe in the power of women entrepreneurs to drive economies. That's why we are committed to leveraging our brand and capabilities to help advance inclusive and sustainable economic growth. This event with DBWC is part of a wider conversation on how we can promote women's leadership globally, and I'm delighted for the opportunity to share my own experiences and insights with the business and professional community here in the UAE."
Halabi said: "Linking women's business communities around the world and representing Dubai's diverse, balanced workforce, DBWC shares Visa's vision of helping women leaders take their success to new heights. DBWC looks forward to unlocking more avenues to support women's economic advancement by building stronger professional women's networks, developing mentorship programs to support women's growth and involving key decision-makers to help women grow and thrive in today's evolving ecosystem."
According to World Economic Forum figures, empowering women to participate equally in the global economy could add $28 trillion in GDP growth by 2025. Visa's initiatives bolstering the company's commitment to women's economic empowerment include the launch of the global 'She's Next' program for the first time in the UAE in 2022 to support women entrepreneurs. Since 2020, Visa has invested more than $2.2m in over 200 grants and coaching for women SMB owners through She's Next program globally.-TradeArabia News Service