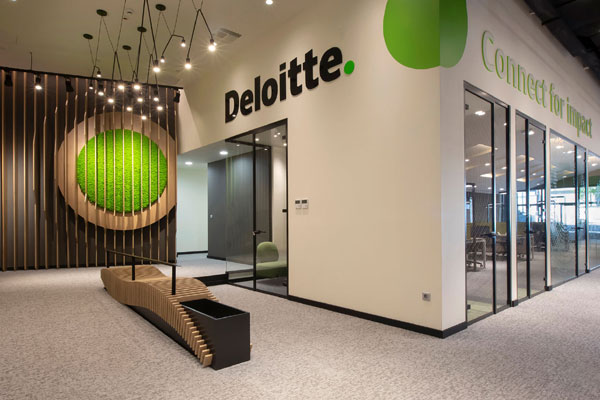 Deloitte sees record partner appointment for Mideast region
DUBAI, June 3, 2023
Deloitte, the largest professional services network in the world, is boosting its leadership team with 60 partner admissions in the Middle East, enhancing its capabilities across a range of offerings including Artificial Intelligence, Analytics, ESG, e-commerce, cybersecurity, merger and acquisitions (M&A).
This milestone marks the highest number of partner admissions in a single year in Deloitte's history in the Middle East.
Spanning across all Deloitte offerings, including Audit & Assurance, Consulting, Financial Advisory, Risk Advisory, and Tax, the new partners offer the group's comprehensive and integrated multidisciplinary model that addresses the diverse needs of clients in the region.
The new partners bring a wealth of skills and expertise to strengthen Deloitte's services in the Middle East as a leading advisor for governments, sovereign wealth funds, and corporations across the region.
The organization's growth comes as a natural response to the region's growing need for world class professional services, particularly in relation to the Middle East's Giga Projects and the broader ongoing socioeconomic transformation.
Deloitte Middle East CEO said: "The recognition of our next generation leaders not only reflects our commitment to the region, but also to our clients, markets and people as we respond to the social and economic transformation we are witnessing today."
"The pace of technological development, particularly within the Artificial Intelligence and Analytics space, demands agility as well as capability allowing us to best support our clients to seize opportunities and face new challenges," he stated.
On the promotions, Rana Ghandour Salhab, People and Purpose Partner, said: "Deloitte strives to make gender balance the norm across our organization and increase female representation in both partnership admissions and other leadership roles."
"This year, 24% of our promoted partners were women and we will continue to set aspirational goals and adopt global standards spanning the entire career lifecycle—from recruitment, promotion and succession processes, to development, mentoring, sponsorship and flexible working," he stated.
"Deloitte's focus on working toward gender equality does not end with our own organization as we work within our societies in the Middle East to lead the way on the complex challenges facing women and girls in society and sponsor a number of our societal impact projects," he added.-TradeArabia News Service