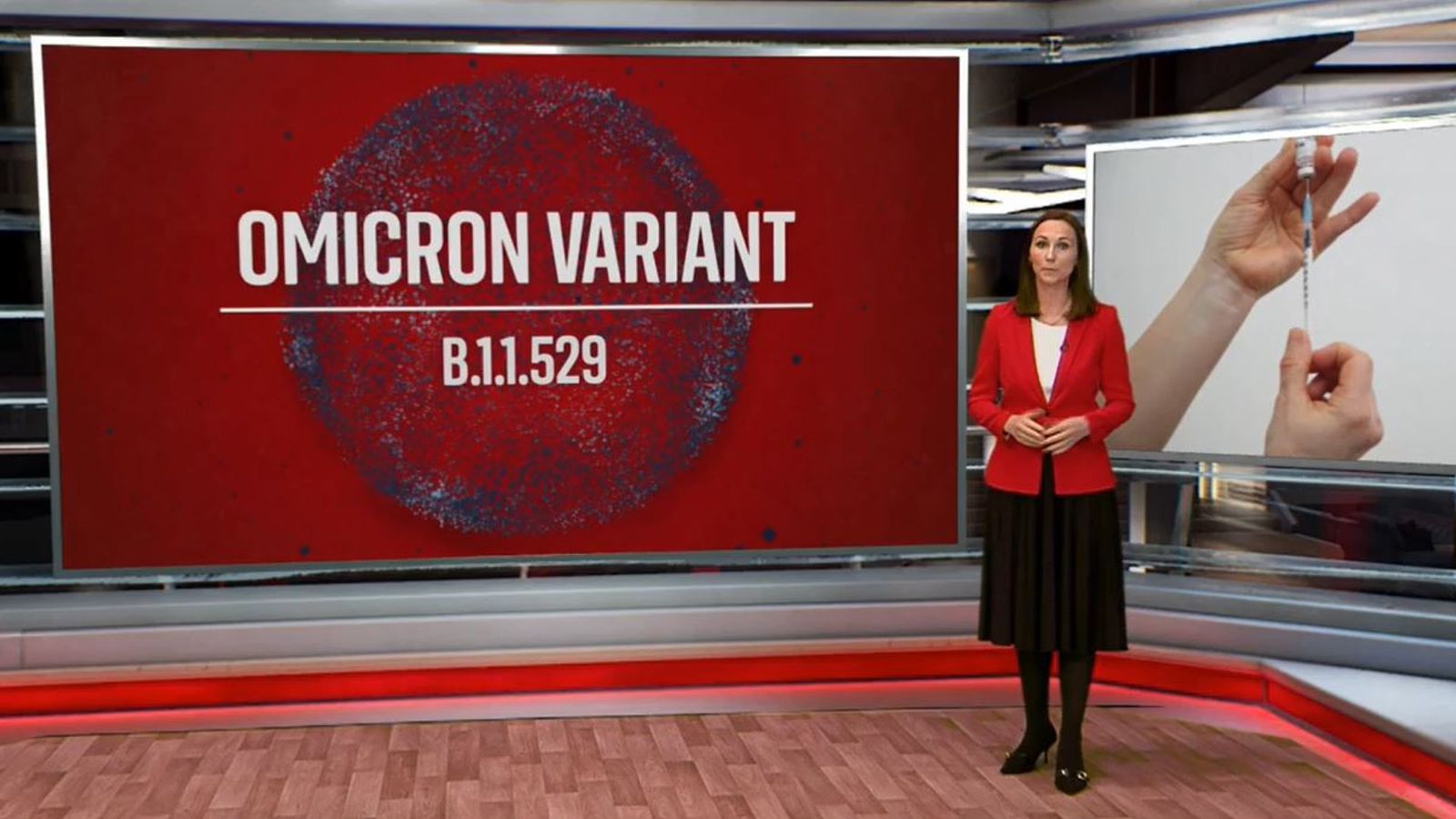 New Covid variant poses very high global risk, warns WHO
GENEVA, November 29, 2021
The heavily mutated Omicron coronavirus variant is likely to spread internationally and poses a very high risk of infection surges, the World Health Organization (WHO) said.
The infection surge could have "severe consequences" in some places, WHO warned, according to a
Reuters
report.
No Omicron-linked deaths had yet been reported, though further research was needed to assess its potential to resist vaccines and immunity induced by previous infections, it added.

WHO, in a statement, said recommends priority actions to enhance readiness and prepare response to Omicron variant and these include the following:
* Ensure early warning systems are in place
* Ensure mitigation plans are in place to maintain essential health services and necessary health care resources are in place to respond to potential surges
* Regularly communicate evidence-based information on Omicron and other circulating variants
It said that the overall risk related to Omicron is considered very high for a number of reasons. First, the global risk of Covid‐19 remains very high overall, and second, there is concerning preliminary evidence on Omicron suggesting, in contrast to previous VOCs, both potential immune escape and higher transmissibility that could lead to further surges with severe consequences.
The evidence for this assessment contains considerable uncertainty and will be updated as more information becomes available, it said.
The UN agency urged its 194 member states to accelerate vaccination of high-priority groups.
"Omicron has an unprecedented number of spike mutations, some of which are concerning for their potential impact on the trajectory of the pandemic," the WHO said. "The overall global risk ...is assessed as very high."
Tedros Adhanom Ghebreyesus, WHO director-general, said Omicron's emergence showed how "perilous and precarious" the situation was.
"Omicron demonstrates just why the world needs a new accord on pandemics," he told the start of an assembly of health ministers expected to launch negotiations on such an agreement.
Covid -19 has exposed and exacerbated fundamental weaknesses in the global architecture for pandemic preparedness and response, he said. South Africa and Botswana should be thanked for detecting, sequencing and reporting this variant, not penalised, he opined.
Global health security is too important to be left to chance, or goodwill, or shifting geopolitical currents, or the vested interests of companies and shareholders, he added.
"In less than a year, almost 8 billion vaccines have been administered around the world – the largest vaccination campaign in history. But a year ago, as we began to see some countries striking bilateral deals with manufacturers, we warned that the poorest and most vulnerable would be trampled in the global stampede for vaccines.
"More than 80% of the world's vaccines have gone to G20 countries; low-income countries, most of them in Africa, have received just 0.6% of all vaccines. But vaccine equity is not charity; it's in every country's best interests," he said.