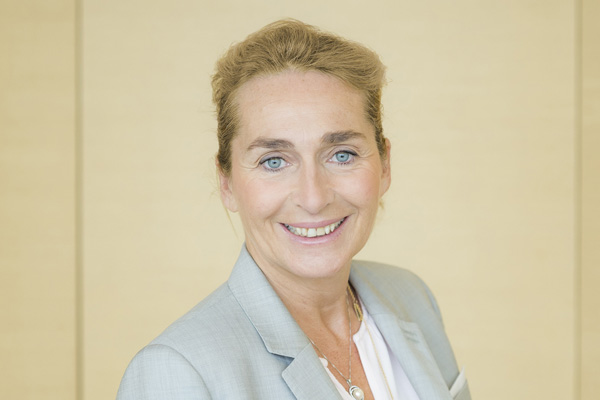 Florence Fontani
Engie, C3 to explore women's role in fighting climate change
DUBAI, January 26, 2022
The critical challenges and barriers women face in accelerating sustainability initiatives and how businesses can best recognise the role of women to speak up to the race to net zero will be discussed at Expo 2020 Dubai.
Hosted by Global energy company Engie and Companies Creating Change (C3), a UAE-based social enterprise, the event will take place at the France Pavilion at Expo 2020 on January 27, 2021.
The half-day event will include a panel discussion entitled: 'Women fighting climate change in the UAE: turning knowledge into action.'
Mariam bint Mohammed Saeed Hareb Almheiri, Minister of Climate Change and Environment, UAE will open the session with a personalised video message and Habiba Al Marashi, Co-founder, and Chairperson, Emirates Environmental Group (EEG) will give a keynote address.
The event forms part of the C3 I.D.E.A Accelerator powered by Accenture, which seeks to drive diversity and inclusion amongst the UAE's workforce.
According to the author of "The Missing Perspectives of Women in News," commissioned by the Bill and Melinda Gates Foundation – analysis by AKAS of global online news between 2017 and today points to women having held just 28 percent share of voice in news articles about climate change. Amongst the other topics, the event will address why women are taken less seriously, and if this is the case, how can women achieve greater recognition in sustainable leadership, entrepreneurship, STEM.
Commenting on the upcoming event, Florence Fontani, Vice President of Sustainability and Communications, Asia, Middle East and Asia, Engie, said: "We are delighted to host this event in partnership with C3 and our esteemed guests. This event is another step in our resolve to support the transition to net-zero carbon goals across the Middle East and beyond. It is also part of our commitment to gender equality across the energy sector to meet societal challenges in line with the UN's Sustainable Development Goals."
She added: "Research has demonstrated that female leaders are the most likely changemakers for climate action from corporate leadership to favoring green investment decisions. For example, studies show that countries with a higher representation of women in parliament are more likely to set aside protected lands area and ratify multilateral environmental agreements. As we work toward achieving the United Nations Sustainable Development Goals for gender equality and affordable clean energy, and the UAE's plans to reduce carbon emissions by 2050, we must drive inclusion and harness the contribution women can bring towards advancing climate action."
"As part of our commitment to the UN SDGs as well as the Inclusion, Diversity, Equity and Access agenda, we are very glad to be partnering with Engie to bring the conversation forward about the involvement of women in the sphere of energy and sustainability. Just like in any other sector, women have a crucial role in contributing to climate action and working towards a more sustainable world for future generations," said C3 Founder, Medea Nocentini.-- TradeArabia News Service