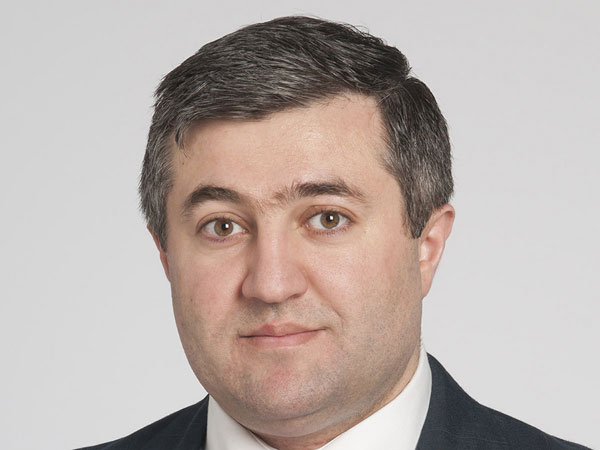 Dr Rabi Hanna
Newer treatments transform lives of Thalassemia patients
CLEVELAND, May 5, 2022
Alternative approaches to bone marrow transplants, new medications and successful gene therapy trials are all promising to transform the lives of thalassemia patients.
The new treatments stop or significantly reduce reliance on blood transfusions, says an expert from a leading global health provider, Cleveland Clinic, ahead of International Thalassemia Day on May 8.
Thalassemia is the most common inherited single-gene disorder in the world and occurs most frequently in people from the Middle East, Mediterranean countries, North Africa, India, Central Asia, and Southeast Asia.
Silent carriers
There are two types, alpha and beta, depending on the genetic defects that can occur in the protein chains that make up hemoglobin. Patients with alpha thalassemia tend to be silent carriers without symptoms, while patients with beta thalassemia major will have major symptoms early after birth and traditionally require frequent blood transfusions, which can lead to iron overload with the potential to damage the liver, heart, and endocrine system.
"There have been great advancements in treatments and research in recent years," says Dr Rabi Hanna, a pediatric hematologist-oncologist at Cleveland Clinic Children's.
"Thalassemia is now viewed as a disease that can be cured, with gene therapy as a novel step that uses the patients' own hematopoietic stem cells to produce healthier red blood cells and cure their blood disorder."
Gene therapy
Dr Hanna points adds that from a global perspective, gene therapy is more commonly found in research settings than in clinical practice, but that the clinical trials show very promising results.
"Thalassemia patients who have received gene therapy have either eliminated or significantly reduced the amount of blood transfusions needed to manage their condition. With gene therapy, we can remove the challenges that thalassemia patients face and give them the courage to pursue their goals and dreams," he says.
While gene therapy is seen as a viable, one-off treatment for thalassemia, Dr Hanna points out that it is a complicated process, which includes chemotherapy to get rid of the old bone marrow and create space for new, modified stem cells. He says this could require admission to hospital for four to six weeks until new the stem cells are working and able to produce white blood cells, platelets and healthier red blood cells.
Bone marrow
Dr Hanna adds: "We are hopeful that in the future we can target the bone marrow more selectively using reduced-intensity chemotherapy or other medication to avoid the acute and long-term toxicity associated with high doses of chemotherapy."
Other recent developments that have transformed the treatment options available to patients include a medication with the generic name luspatercept-aamt, given in the form of an injection every three weeks. In the US, this was approved by the FDA in 2019 and works by enhancing erythroid (red blood cell) maturation and reducing the need for blood transfusions by up to 50% in some patients.
While luspatercept-aamt is not in itself a cure, Dr Hanna points out that it can also be used to enhance outcomes in curative bone marrow transplantations, which have also become more widely accessible in recent years thanks to a new transplant approach.
Among pioneers
Dr Hanna was among the pioneers of the haplo-identical bone marrow transplant that allows for non-identical-HLA (human leukocyte antigen) donors. He explains that the reduction in blood transfusions means the patient has better health prior to the procedure, and also has fewer antibodies that could potentially attack transplanted bone marrow.
"With the wider adoption of gene therapy on the horizon and the use of luspatercept-aamt to improve bone-marrow transplant outcomes, almost any patient can be cured," Dr Hanna says.
Worldwide, there are 270 million carriers with abnormal hemoglobin and thalassemia, with 300,000-400,000 babies born with serious hemoglobin disorders annually, according to the US National Institute of Health. The International Thalassemia Federation has declared this year's awareness theme as "Be Aware. Share. Care: Working with the global community as one to improve thalassemia knowledge."
-- TradeArabia News Service