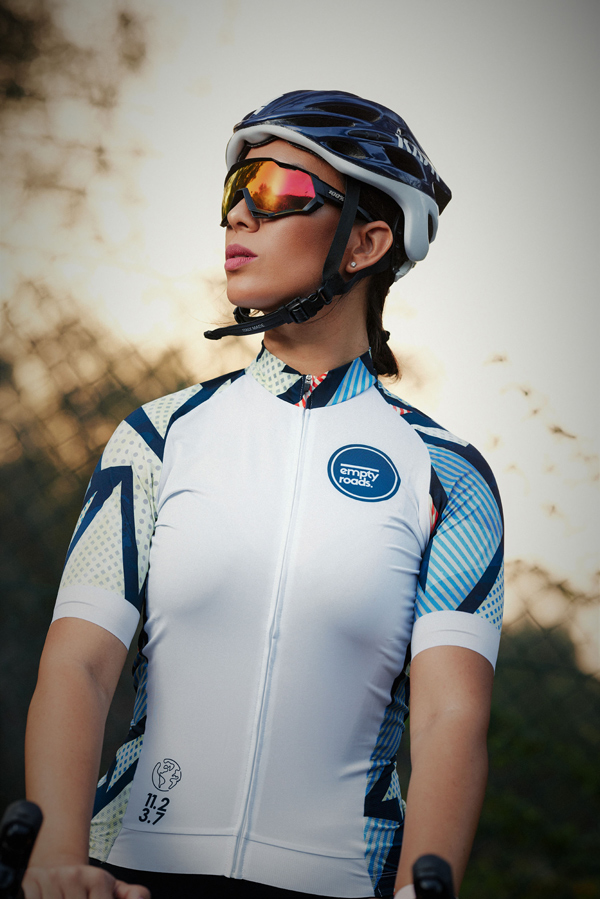 Sustainable cycling apparel
'Empty Roads' launches range of sustainable cycling apparel
DUBAI, June 26, 2022
Empty Roads, a newly established, Dubai-based creator of performance cycling wear, has announced the launch of its first range of sustainable cycling apparel.
The range utilises certified Italian fabrics made from recycled polyester (RPET) with each jersey recycling the equivalent of 11 plastic water bottles for its production. The manufacturing process employs 100% renewable energy and water efficient processes while all packaging utilises recycled and recyclable materials.
Available exclusively via the Empty Roads website all items are limited editions, with no more than 100 pieces of each garment being available to buy and featuring a low-impact care guide. This small batch ethos minimises the risk of over production while the care guide further enhances the sustainable credentials of the range
Cycling infrastructure
Damian Lyons, Owner and Founder of Empty Roads said: "The region's commitment to further developing the cycling infrastructure, and the continuing growth of the cycling community across the UAE, is fantastic for riders of all ability and styles and mirrors the passion we have for the sport.
"The overwhelming majority of cyclists are aware of the environmental challenges we currently face and are understandably proud of the eco-friendly credentials of cycling. However, most of the cycling apparel on the market, and in use right now, is made from virgin polyesters which are essentially new plastic-based fibres.
"Without change, the popularity of our sport will fuel an increase in plastic production to fuel the demand for these polyesters."
Recycling and repurposing
As Empty Roads grows, it is committed to developing more sustainable solutions from design and materials, through production to end of use. The firm believes that recycling and repurposing already existing plastics to create clothing is a significant step in the right direction.
The fabrics people use perform, look and feel exactly the same as virgin polyester-based kit, so there is little reason not to make this change right now, he said.-- TradeArabia News Service