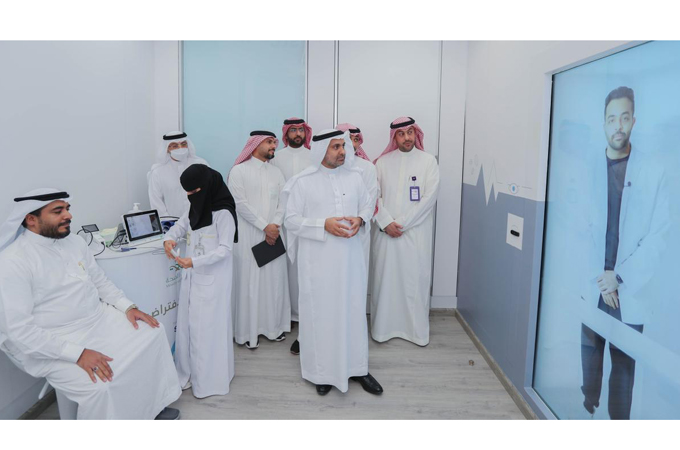 Hologram Doctor to serve pilgrims at Madinah airport
MADINAH, June 29, 2022
Saudi Arabia's Health Minister Fahd Al-Jalajel has launched the Holo-Doctor service for pilgrims attending this year's Hajj season via Madinah International Airport.
The service, which offers state-of-the-art technology, was made possible through the cooperation with the Saudi Telecom Company (STC) and allows patients to be diagnosed by doctors from Seha Virtual Hospital SVH in the capital, Riyadh.
This technology allows the patient to stand in front of the device at the airport and be seen immediately by a doctor hundreds of miles away. Direct two-way interactions allow the physician to view and analyse all the patient's vital signs to provide him or her with needed consultation and medication.
Al-Jalajel said several services have been linked within this initiative provided by SVH in cooperation with hospitals in Makkah, Madinah, and the Holy Sites. It aims to provide real-time consultations from a virtual team working 24-7 within three main specialties: strokes, intensive care, and radiology.