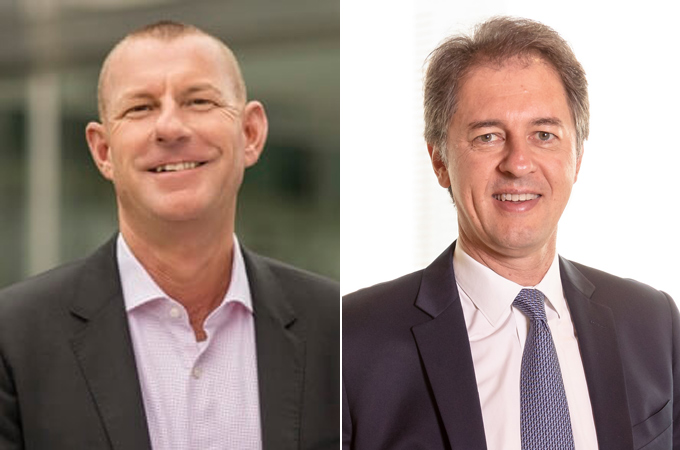 Jason Sadler and Jerome Droesch
Cigna receives licence to operate in Saudi Arabia
RIYADH, February 6, 2023
Cigna Worldwide Insurance Company today announced that it has received an official branch licence from the Saudi Central Bank (SAMA) to operate as a health insurer in Saudi Arabia.
The announcement makes Cigna Worldwide Insurance Company the first international insurance provider to receive a branch licence to operate in the Kingdom. Cigna Worldwide Insurance Company is part of the global Cigna group of health services companies serving over 180 million customers and patients in over 30 countries around the world.
This licence will enable Cigna to offer its best-in-class high-quality, affordable, and localized health insurance solutions, backed by its global capabilities to individuals, companies, and government entities in the country, the company said.
"This marks a significant milestone for Cigna in the kingdom and across the Middle East and Africa region," said Jason Sadler, President, Cigna International Health. "The licence enables us to deliver a stronger value proposition, access, and service to our clients through a host of proprietary health and well-being products and services. Cigna has been in the region for nearly two decades, initially through local partners and then independently. We have a deep-rooted knowledge of the Middle East health insurance market, which helps us in offering a health insurance proposition ideal for clients in the Kingdom. This momentous occasion represents an exciting step along our growth journey in the Kingdom of Saudi Arabia and the region."
"We are excited by the growth prospects of the health insurance sector in the Kingdom of Saudi Arabia, outlined in Vision 2030," Jerome Droesch, CEO of Domestic Health & Health Services at Cigna International Health, said. "We are also thankful to SAMA for their support in our mission to be able to offer high-quality, affordable health insurance solutions, focused on delivering excellent customer, client, and broker services to the citizens and residents of the Kingdom of Saudi Arabia." -TradeArabia News Service