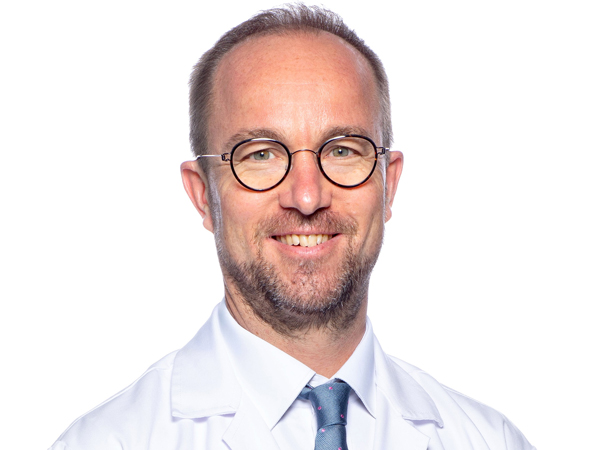 Dr Florian Roser
Cleveland experts to lead the 2nd Neuroscience Summit
ABU DHABI, March 5, 2023
Cleveland Clinic Abu Dhabi, a Mubadala Health partner, is set to welcome a group of world-class experts in the field of neurovascular and skull base disease for the second edition of the International Neuroscience Summit (INS).
Healthcare professionals interested in interdisciplinary interventional neuroradiology and skull base surgery are invited to attend the three-day event at Rosewood Abu Dhabi, held from March 9 to 11, 2023.
The symposium, led by the Cleveland Clinic Global Neuro Initiative from Ohio and Florida, US, and London, UK and organised by the Neurological Institute at Cleveland Clinic Abu Dhabi, will demonstrate the teamwork, expertise and shared philosophy of all Cleveland Clinic campuses.
Global collaboration
Dr Florian Roser, Institute Chair, Neurological Institute, Cleveland Clinic Abu Dhabi said: "As regional and global leaders in the field of neurointervention and skull base surgery, we're proud to host global leaders on a world stage to conduct the next edition of the International Neuroscience Summit. We look forward to welcoming neurointerventionalists, neurosurgeons, stroke neurologists, neuroradiologists and neurointensivists into Abu Dhabi to learn about advances in treatment options, participate in consensus meetings and round tables, network with peers and learn from renowned speakers about topics as diverse as robotics in stroke management and moyamoya disease. This is in line with our vision of global collaboration, applying cutting-edge methodologies, and providing patient-centered care, which help us bring world-class healthcare closer to home."
The summit adopts a unique format that focuses on examining complex patient case studies in which experts are challenged to share their individual perspectives. Global leaders including Basant Misra, Vice President of the World Federation of Skull Base Societies (WFSBS), Jacques Morcos, Professor and Co-Chairman of Neurosurgery University of Miami, Marc Ribo, Interventional Neurologist from Barcelona, Spain, and Adam Arthur, dual-trained neurosurgeon and neurointerventionalist, James T. Robertson Professor and Chair at the University of Tennessee Health Science Center will converge at the three-day event.
Non clinical topics
With the participation from Khalifa University and New York University Abu Dhabi, discussions on non-clinical topics such as the future of brain research, robotic application for stroke rehabilitation, use of brain-computer interfaces and imaging options will take place.
Also, sessions on the future of academics that feature topics such as AI programmes like ChatGPT-3 shaping the world of publishing and a session on the future of education in the 21st century.-- TradeArabia News Service