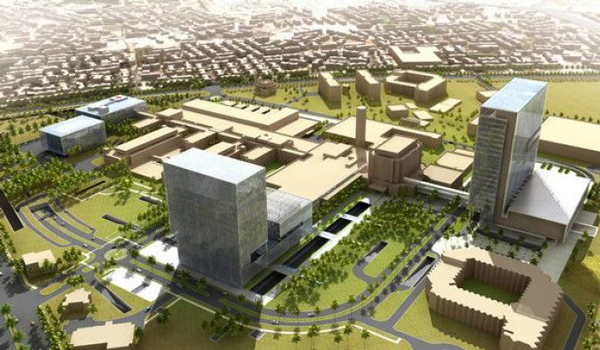 The King Faisal Specialist Hospital & Research Centre
KFSH&RC records highest number of transplants in a year
RIYADH, March 29, 2023
Leading tertiary and quaternary healthcare provider, King Faisal Specialist Hospital & Research Centre (KFSH&RC) has performed the highest number of transplantations, recording a high graft success rate in 2022.
KFSH&RC's highly skilled team completed 537 bone marrow transplants, 32 CAR T-Cell transplants, and 1016 solid organ transplants to achieve the milestone number of transplants.
And among the procedures, KFSH&RC successfully performed heart transplantation on a six-month-old Emirati baby, the youngest recipient in the Middle East.
Increasingly competent
Transplantation is one of the most complex and sought-after medical treatments worldwide. While the Americas and Europe regions have been renowned for the procedure, Middle Eastern hospitals are becoming increasingly competent by surpassing global benchmarks in terms of success rates and outcomes.
Moreover, the region's healthcare system, specifically in Saudi Arabia, is aided by robust strategic healthcare frameworks laid out by its visionary leaders to bolster capabilities and capacities.
Dr Yaseen Mallawi, Acting CEO of Health Care Delivery at KFSH&RC, commented: "The increasing demand for transplantation calls for agile medical practices and landscapes in different parts of the world to promote healthcare equity and access to timely care. In this light, KFSH&RC is committed to closing gaps in the international healthcare industry and providing the highest level of specialised care and treatment with state-of-the-art infrastructures and accomplished medical experts. The newest achievement of our dedicated Organ Transplant Centre of Excellence is a testament to this unwavering commitment."
Established in October 2020 KFSH&RC's Organ Transplant Centre of Excellence offers the most comprehensive and advanced facility for multi-organ transplantation, specialising in high-risk liver, kidney, pancreatic and paediatric transplants.-- TradeArabia News Service