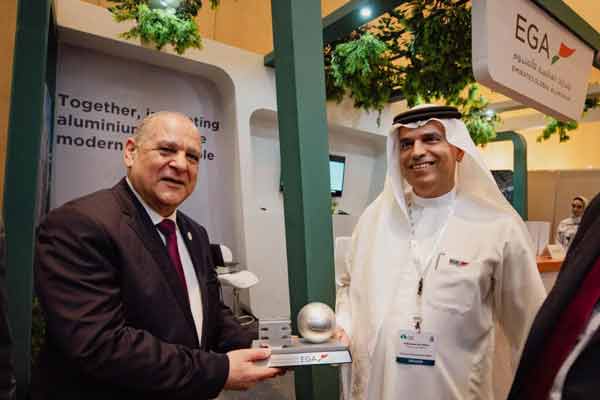 Kalban at Arabal
EGA participates at Arabal in Egypt as strategic partner
CAIRO, December 1, 2022
The regional Aluminium industry faces common challenges and opportunities, from decarbonisation to further boosting local employment, said Abdulnasser Bin Kalban, Chief Executive Officer of Emirates Global Aluminium (EGA).
He was speaking at the Arab International Aluminium Conference and Exhibition (Arabal) in Cairo, from November 28 to December 1, where EGA, the largest industrial company in the UAE outside oil and gas, participated.
"Arabal is an annual opportunity for this important regional industry to gather and take stock of progress," he said adding: "Metal from EGA and the region makes modern life possible around the world, while contributing to the development of a more sustainable society."
Largest producer
EGA is the largest aluminium producer in the Middle East. The aluminium industry in the region has grown to account for around 10% of global production.
This year's event was hosted by Egyptalum in Cairo under the theme of 'enabling a more sustainable future'.
Arabal 2022 is being held under the patronage of Dr Mahmoud Esmat, Minister of Public Business Sector of the Arab Republic of Egypt. Since the first edition in Kuwait in 1983, Arabal has brought together industry leaders from the region and around the world to discuss current issues in the aluminium sector.-- TradeArabia News Service