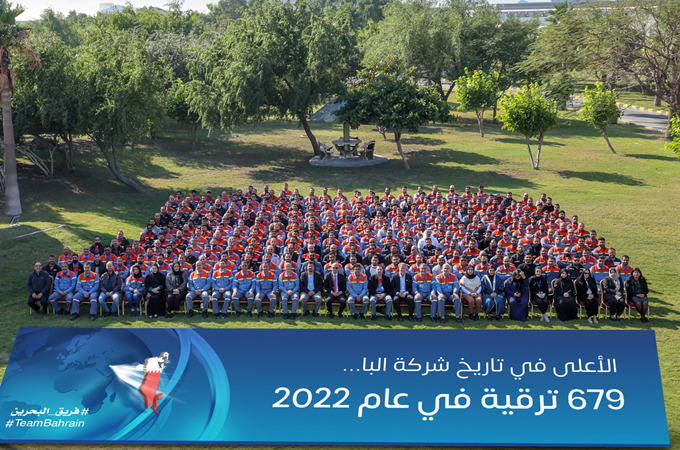 Alba record: 679 employees win promotions in 2022
MANAMA, 12 days ago
Aluminium Bahrain (Alba) promoted a record 679 employees across management and non-management levels in 2022 as part of its commitment to investing in its national employees.
"Developing our national employees from within has been one of Alba's founding philosophies. We didn't promote our people for simply doing their jobs but because they have demonstrated their potential to do more for Alba," stated Alba Chief Executive Officer Ali Al Baqali at the ceremony held to mark the promotions, at the company's Oasis Hall.
These promotions were based on Alba's employee development programmes -- Skill Matrix for non-supervisory level employees and Training & Development Programmes (TDP) for supervisory level employees as well as on direct promotion basis, the company said.
Al Baqali added: "Our employees always come first, and this is an investment we are committed to for the privilege of staying in business for generations to come. We are also pleased to recognise our employees through these promotions and look forward for them to be the changer in Alba's journey."
Alba achieved 599,252 training hours and a company-wide 6.6% of total work hours being allocated to employee-capacity building activities in 2022 – which is well above the industry's average rate of 5%, it said.-TradeArabia News Service