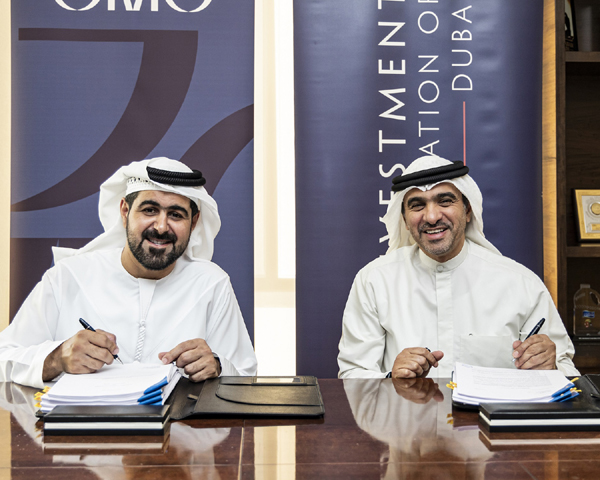 GMG acquires aswaaq, expands retail network
Dubai, UAE, February 6, 2023
GMG, a global well-being company retailing, distributing, and manufacturing a portfolio of leading international and home-grown brands across sport, food and health sectors, has announced the acquisition of aswaaq LLC from Investment Corporation of Dubai (ICD), the principal investment arm of
the government of Dubai, including its companies operating in retail, trading, and properties.
This acquisition adds a total of 11 community malls and 22 supermarkets to GMG's rapidly expanding retail network, positioning the group as one of the largest operators of community malls in the UAE. In April 2022, GMG acquired Géant operations in the UAE from Urban Foods by Dubai Holding, adding 18 hypermarket and supermarket outlets to its rapidly expanding retail footprint.
Mohammad A. Baker, Deputy Chairman and CEO of GMG, said: "This acquisition marks a strategic milestone in our operations, as we not only expand our food retail portfolio but also add aswaaq's companies operating in retail, trading, and properties. Our acquisitions and expansions come with a purpose-driven objective - to contribute to the UAE government's National Food Security Strategy and enhance and add value to our consumers' well-being. We want to cover the entire consumer journey from creating concepts and brands to retailing our home-grown and international partners' brands, brought together with an overarching commitment to improving people's lives through active living, nutritious food, and good health."
"We ventured into food retail last year as we want to cover the entire food consumption chain from farm-to-fork. By bringing aswaaq under the GMG portfolio, we are getting even closer to our communities. Through a wide range of supermarkets and community malls, we will continue enhancing convenience and improving our customers' lifestyle choices. We aim to take the concept of community malls to greater heights by nurturing the surrounding communities, regularly engaging with them, and creating opportunities for the local communities to thrive. aswaaq's customer loyalty program, wafa, was designed to bring better value to the customers, and as such, it will remain an imperative platform for us to serve the national communities better," added Baker.
Khalifa Al Daboos, Deputy CEO, Investment Corporation of Dubai, said: "We, at ICD, are very proud of all that has been achieved at aswaaq in the last 12 years. We believe that aswaaq and its employees will thrive and grow under the guidance of a diversified family-owned business with immense experience and a glowing track record in the retail sector, where aswaaq will play the leading role in GMG's push to become the main player in UAE food retail."
Currently, GMG's Consumer Goods division manages Franprix, Monoprix, and Géant brands. To date, GMG has introduced over 120 brands and has announced plans to double its global workforce by 2025. Currently, GMG employs approximately 8,700 people across all its verticals, with its workforce estimated to grow by around 10% after the acquisition.
GMG's evolving retail strategy comes amid a rapid expansion of the UAE's consumer retail market. The segment is anticipated to grow at nearly 6% in the next five years and touch US$37.70 billion by 2027 because of the rising per capita income, a booming tourism sector, a growing number of expatriates, and new commercial projects, including malls.--TradeArabia News Service