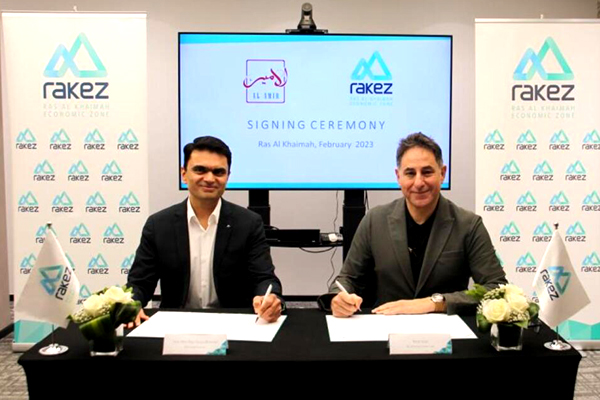 India's Al Amir Food to set up new factory in Ras Al Khaimah
RAS AL KHAIMAH, February 7, 2023
Indian group Al Amir Food Industries (AAFI) has announced that it has reached an agreement with Ras Al Khaimah Economic Zone (RAKEZ) for the establishment of its new factory on a 13,500-sq-m area within the Al Ghail Industrial Zone in the emirate.
The new processing unit for pulses and spices is being set up at an investment of AED35 million ($9.52 million), said a statement from AAFI.
A key manufacturing and supply chain player in the F&B sector, AAFI said it will create 50 new jobs in Ras Al Khaimah over the next three years and also start exports to GCC, Mena and East African markets.
AAFI will also provide white labelling solutions, wherein its end products can be customised as per customers' brands. The solution will be targeted at retailers, high-end supermarket chains and ethnic stores, it stated.
"We are excited to trade in a range of high-quality, sustainably grown, healthy pulses and spices into the UAE and foreign markets with speed and precision," remarked Yasin Abdul Majid Ranani, the Managing Director of AAFI, after signing the deal with Ramy Jallad, Group CEO of Rakez.
"We aim to enhance the culinary experiences of consumers by introducing an array of flavours, aromas and exotic variations that stimulate taste buds and delight the senses," said Ranani.
On selection of Rakez for the new unit, Ranani said: "These industrial zones offer strategic access to multiple ports, and Ras Al Khaimah being a central location for bulk trades allows us to easily distribute our goods. The economic zone also provides complete built-up infrastructure ideal for us to carry out operations easily and cost-effectively."
Welcoming the Indian group, Jallad said: "We are happy to be the preferred hub of yet another prominent manufacturing and supply chain player in the F&B sector – Al Amir Food Industries. Our existing logistical infrastructure and end-to-end industrial solutions will fully support the company's import and export journey."
"One of our goals, in line with UAE's strategy on food security, is to aid in sustainable food production and enhance local manufacturing by extending support to F&B investors in a nurturing environment where they can grow and expand," he stated.
"Currently, we are home to hundreds of F&B companies engaged in agri-tech, manufacturing, packaging and trading. We will continue enhancing our industrial ecosystem, and boost our support for global F&B players looking to thrive in the region," he added.-TradeArabia News Service