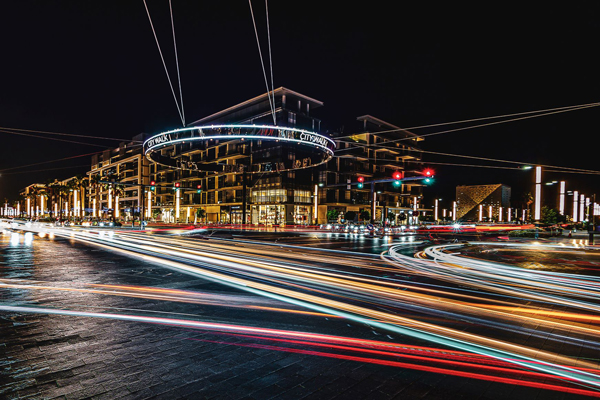 The City Walk
Merex Investment boosts City Walk's automotive offering
DUBAI, March 16, 2023
City Walk, the design-inspired destination by Merex Investment, is expanding its automotive collection with five new automotive showrooms of the future.
The Boulevard in City Walk, covering over 330,000 sq ft, will now house leading brands including Al Futtaim Automotive, VIP Design, Brabus, Al Damani, Voyah, and Techart.
Automotive showrooms in the UAE are set to undergo major transformations in response to the region's booming automotive market. With passenger car sales predicted to double by 2026, showrooms will have to adapt to meet the needs of an increasingly diverse consumer base.
Evolving consumer trends
City Walk is strengthening its automotive offering and welcoming showrooms of the future to cater to evolving consumer trends, further strengthening its reputation as the go-to destination for car enthusiasts in Dubai.
These new additions will complement the existing brands at The Boulevard, which include Rolls Royce, AMG Store, Alfa Romeo, Fiat & Abarth, and Cadillac. The new brands will offer a diverse range of vehicles, including sports cars, luxury vehicles, electrical vehicles and high-end SUVs, among others.
"City Walk has been at the forefront of the change in the automotive showroom experience. City Walk Boulevard has become home to spaces designed to offer people a glimpse of the brands' best experiences. We have been intentional in inviting automotive brands to create flagship experiences, which our audience loves. Becoming a hub for auto showrooms of the future and building a community of car enthusiasts, is in line with our vision to refresh all our destinations constantly," Shahram Shamsaee, CEO, Merex Investment.
Al Futtaim Automotive
Al Futtaim Automotive's flagship showroom at City Walk will showcase all its brands, including electric vehicles. Luxury car dealership VIP Design, which specialises in vehicle customisation, will open its first UAE showroom at the destination. Meanwhile, the Brabus showroom will feature high-performance aftermarket tuning for Mercedes-Benz cars and Al Damani, a subsidiary of M Glory Holding, will open a showroom, focusing on manufacturing electric cars. Lastly, Voyah, the luxury division of Dongfeng Motor Corporation, will open a showroom, featuring electric vehicles with Italian design influence, and Techart will provide car parts and sales of Porsche cars. The German automobile tuner was founded in 1987 and specialises in offering extensive tuning packages for existing Porsches.
All these showrooms will add to City Walk's experiential automotive showrooms, with a total of 40,000 sq ft of GLA at The Boulevard. It will serve the growing community of car enthusiasts the chance to see a variety of brands, showcasing their latest technology, innovation and craftsmanship, across a curated selection of models.--TradeArabia News Service