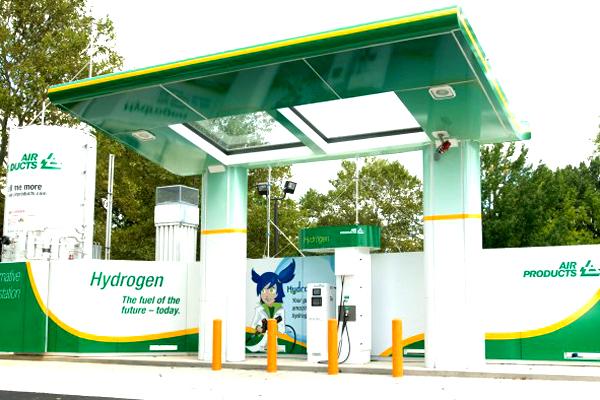 Air Products to build Neom's first hydrogen fuelling station
RIYADH, March 19, 2023
Air Products, a world-leading industrial gases company, has announced that one of its key units, Air Products Qudra, has signed an agreement with Enowa, the energy, water and hydrogen subsidiary of Neom, for the construction and operation of the first hydrogen fuelling station within the mega Saudi futuristic city.
Air Products Qudra is the regional development and investment joint venture between US-based Air Products and Qudra Energy, a subsidiary of Vision Invest.
Enowa produces and delivers clean and sustainable resources for industrial and commercial applications using a smart and connected infrastructure designed to be circular and takes advantage of Neom's optimal solar and wind resources.
Announcing the strategic partnership, Air Products said the first hydrogen fuelling station aim to provide critical infrastructure for Neom's sustainability goals.
The initiative will help to decarbonise heavy modes of transport in Neom, covering buses and heavy-duty trucks. Groundwork for the fueling station is set to start in the second half of 2023.
On the deal, Air Products Qudra's CEO Ebubekir Koyuncu said: "We look forward to contributing our world-leading hydrogen expertise and fueling technology in support of Neom's decarbonisation goals. Producing and distributing clean hydrogen energy solutions for use in heavy-duty fuel cell vehicles, as well as industrial applications and energy storage, is part of our DNA."
"Enowa is committed to combating climate change and reducing CO2 emissions through green hydrogen. Therefore, we are delighted to partner with Air Products Qudra in providing hydrogen-powered mobility solutions," remarked its CEO Peter Terium.
"Jointly we accelerate innovations in clean technologies fueled by green hydrogen, and we contribute to hydrogen mobility markets and a sustainable future of global decarbonization," he added.-TradeArabia News Service