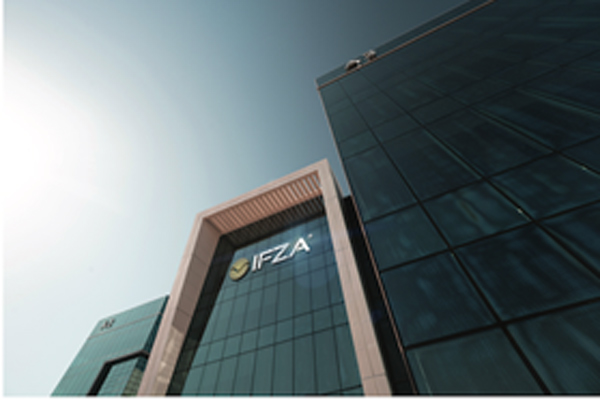 The IFZA campus
IFZA posts steep 177pc increase in new companies in Q1
DUBAI, May 25, 2023
IFZA Dubai, a leading free zone in the UAE, has announced a steep 177% increase in the number of new licensees in Q1 2023 compared to the same period last year.
The free zone has witnessed more than 100% average year-on-year growth in terms of new registrations. The top categories for new company registrations in 2023 included Management Consultancies, General Trading, Investment in Commercial Enterprises & Management, and (IT) Consultants. Marketing Management and Marketing Services via social media alone contributed to 20% of new licences issued.
Martin G. Pedersen, Chairman of IFZA, said: "IFZA's commitment to strategic partnerships, developing world-class infrastructure and providing excellent licensee support have made it an attractive destination for businesses that want to position themselves in an ecosystem built for growth. We have further strengthened our drive to be internationally present by actively going out to form lines of trust around the world that extend from IFZA to our global network of representatives and agents, and from them to their clients whom they have established trusted relationships.
Growth of FDI
"Collectively, we bring in investors that contribute to the growth of foreign direct investment in Dubai. Furthermore, we are working on several new initiatives that will continue to grow our offerings for licensees, ensuring they can efficiently set up their businesses with peace of mind."
Additionally, IT-related business activities, including IT consultants and IT network services, saw an increase of 247% and 280% respectively, in new registrations compared to 2021. IFZA is thus working on cutting-edge advancements to further diversify its offerings and services, in response to the growing digitalisation trend.
In line with Dubai's ever-growing international demographic, IFZA boasts a diverse business-savvy community with professional partners across the globe, including France, Germany, India, China, and the United Kingdom (UK). For the past five years, Indian nationals represented the largest proportion of IFZA shareholders at 27%, followed by those from France at 14% and the UK at 14%. Today, over 100 nationalities are represented under IFZA licensees.
IFZA Dubai continues to enhance its value-added benefits as part of its business ecosystem to support and further attract investors and entrepreneurs to the region. In 2022, the Free Zone partnered with leading banking institutions to offer licensees exclusive digital banking services and solutions. IFZA also launched a new division, IFZA Life, that offers bespoke medical insurance solutions for IFZA Free Zone Licensees, Professional Partners, and Employees with exceptional benefits at competitive premiums. -- TradeArabia News Service