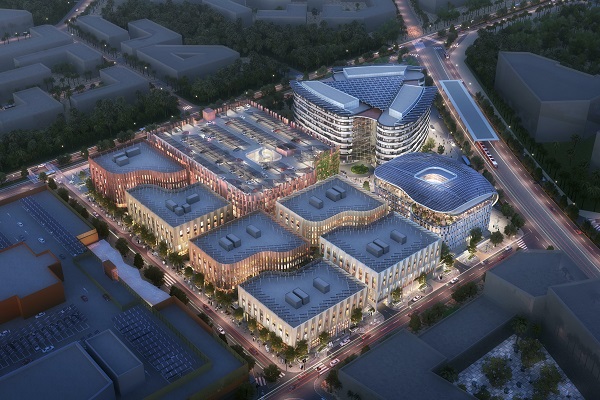 Experts to discuss sustainable transportation at Abu Dhabi EV summit
ABU DHABI, May 27, 2023
Leading sustainable finance and transportation industry experts will be in Abu Dhabi for the Electric Vehicle Innovation Summit (Evis) where they will discuss the challenges and the opportunities with regard to the electric vehicle innovation.
Scheduled to take place at the Abu Dhabi National Exhibition Centre from May 29 to 31, the three-day conference will feature high-caliber electric vehicle (EV) manufacturers and sustainability experts.
A panel discussion on 'Enabling and Financing Electric Vehicle Innovation in the Middle East' will be held on May 30 where the panellists will discuss how to accelerate innovation across the EV value chain and support the creation of new startups, research, and development, as well as the crucial role of green financing in facilitating the transition to EVs.
Abu Dhabi's Masdar City, a key player in the sustainability sector, will have a major presence at the event and will highlight its efforts to foster the adoption of sustainable urban transportation.
Two of its spokespersons will address key issues, challenges, and opportunities in electric vehicle innovation at Evis 2023.
Head of master planning Lukas Sokol will shed light on Masdar City's pioneering work in introducing electric and autonomous vehicles to Abu Dhabi during his presentation titled 'Electric Vehicle Infrastructure in the Middle East.'
Sokol will also discuss the challenges and opportunities EVs face as they play a crucial role in the evolving urban mobility ecosystem and the potential quality of life, efficiency, and sustainability gains that can be achieved through innovation, it stated.
At the upcoming event, Director of Growth Steve Severance will highlight practical ways for Abu Dhabi and the region's cities to take advantage of the electric vehicle revolution.
During a panel discussion called Enabling and Financing Electric Vehicle Innovation in the Middle East, Severance will provide examples of success stories worldwide that could be tailored for the region.
The panel will include several prominent experts including HSBC's senior manager of sustainable finance, Jonathan Keyes; Abu Dhabi Ports' director of corporate innovation, Pablo Olivera Brizzio; and Etisalat Services Holding's head of mobility, Khaled Saif.
Panelists will also discuss how to accelerate innovation across the EV value chain and support the creation of new startups, research, and development, as well as the crucial role of green financing in facilitating the transition to EVs.-TradeArabia News Service