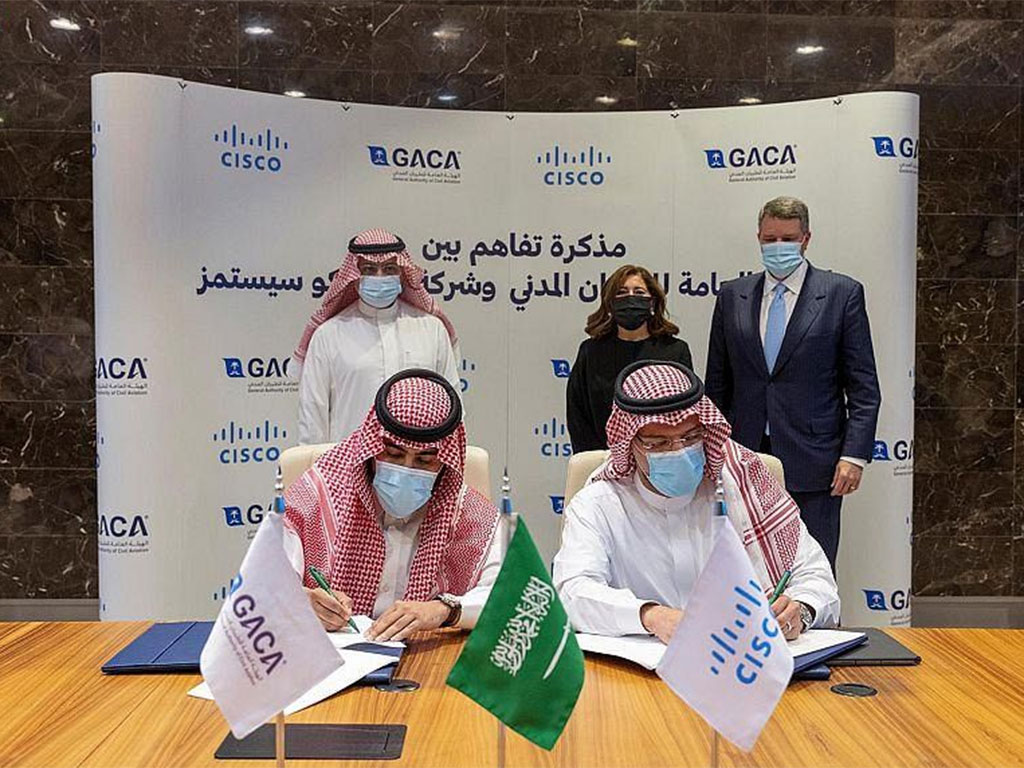 Image courtesy: SPA
GACA, Cisco sign agreement in technical innovation
RIYADH, December 1, 2021
Saudi Arabia's General Authority of Civil Aviation (GACA) has signed an agreement with Cisco Arabia Saudi Arabia o enhance the scope of cooperation in the field of technology and digital transformation.

The memorandum of understanding (MoU) was signed by GACA's Assistant to the President for Technology and Digital transformation Abdullah bin Fahd Al-Shaya, and CEO of Cisco in the Kingdom of Saudi Arabia, Salman bin Abdulghani Faqih, reported Saudi Press Agency (SPA).

The MoU comes within the scope in which GACA is keen to activate with international institutions and companies specializing in advanced technical fields, in order to keep pace with the latest developments in the field of digital transformation in line with the directions of the Kingdom's Vision 2030.