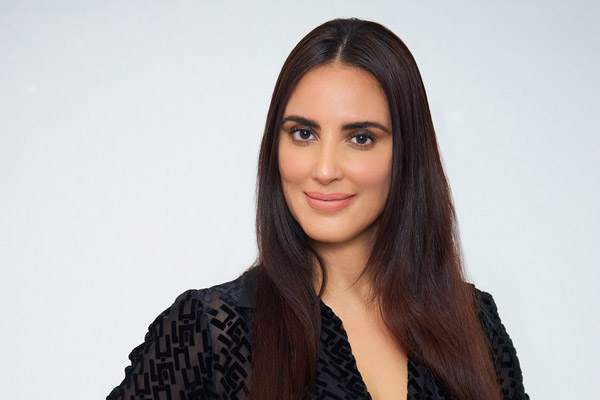 Loubna Imenchal
Logitech highlights solutions to empower education at Summit
RIYADH, December 1, 2021
Logitech, a world leader in professional video collaboration (VC) solutions, is showcasing solutions including Rally Bar and Scribe to boost engagement between students and teachers at the Smart School Summit, Saudi Arabia.
The event is being held in hybrid physical and virtual formats running from December 1 to 2.
The education sector is becoming increasingly prominent in Saudi Arabia, where about 37% of the population is below the age of 14, and those under age 25 account for more than 50% of the population. Furthermore, education is a key pillar of the country's Human Capability Development Programme, which forms part of Saudi Vision 2030.
With education increasingly relying on solutions to aid flexibility for hybrid and distance learning, Logitech will highlight a range of cutting-edge solutions, including the Rally Bar video conferencing solutions for small, medium and large rooms, and Logitech Scribe, an AI-powered whiteboard camera for meeting rooms and classrooms.
"We're very excited to discuss how our technology can help empower teachers and students of all ages in Saudi Arabia to teach and learn seamlessly," said Loubna Imenchal, head of video collaboration, Africa, Middle East, Turkey, and Central Asia at Logitech. "We're keen to demonstrate how technology can enrich learning, especially in remote and hybrid settings, and help Saudi Arabia achieve the aims of Saudi Vision 2030 to ensure that citizens have the required capabilities to compete globally."
Logitech Rally Bar is a portfolio of appliance and PC-based solutions that works with today's leading video conferencing services such as Microsoft Teams and Zoom. Rally Bar and Rally Bar Mini feature built-in AI, and come equipped with Logitech RightSense technology and AI Viewfinder, a second camera dedicated to computer vision, and a built-in microphone. The camera detects human figures and processes where they are in real-time, enhancing the precision of Logitech RightSight auto-framing and camera control so meeting participants are always in focus, whether they are late joining or moving about. The solution is ideal for teachers who are engaging with students remotely, as it gives them the freedom to move around naturally without any audio-visual issues.
Logitech will also highlight Scribe, an AI-powered whiteboard camera for meeting rooms and classrooms. Compatible with leading services like Microsoft Teams and Zoom, Logitech Scribe broadcasts whiteboard content into video meetings with incredible clarity, virtually transporting everyone into the same room. AI enables the device to render the user invisible, so that they don't get in the way of the content they are creating on the white board. "Being able to share content in this way has a really powerful impact on virtual lessons and collaboration," Imenchal said. "It also makes life much easier for the person presenting, who can focus on the message they are trying to get across rather than worrying about whether the viewers can see the white board."
Logitech was recently ranked #1 worldwide in video conferencing hardware by Synergy Research, which revealed Logitech accounted for nearly 50% of all video conferencing devices sold in the Q1 FY21, and more than 30% of the industry's revenue.-- TradeArabia News Service