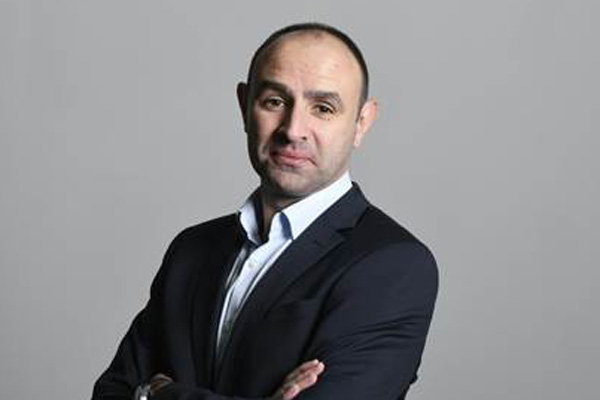 Sebastien Grau
Rockwell Automation signs MoU with Saudi Aramco
DHAHRAN, January 27, 2022
Rockwell Automation has signed a Memorandum of Understanding (MoU) with Saudi Aramco aiming to focus on several areas of collaboration, from product localisation to IIOT software, to workforce development and training.
The goal of the collaboration is to increase the companies' contributions to Saudi Arabia's localisation efforts and create additional employment opportunities as a result.
Rockwell, a leading global company dedicated to industrial automation and digital transformation, will be supporting Aramco's In-Kingdom Total Value Add (IKTVA) programme, designed to drive domestic value creation, and to encourage the development of a diverse, sustainable, and globally competitive energy sector in the kingdom.
The signing of this MoU was commemorated at the IKTVA Forum & Exhibition from January 24 to 26 in Dhahran KSA, — under the theme "Paving the Way To Economic Success".
This strategic collaboration highlights Rockwell Automation's support of Saudi Arabia's Vision 2030 that is built around three main pillars: a vibrant society, a thriving economy and an ambitious nation.
Sebastien Grau, Regional Vice President Sales for Middle East, Turkey and Africa at Rockwell Automation, said: "This agreement is the confirmation of our commitment to support Saudi Arabia's 2030 Vision and marks yet another milestone in the strong relationship between Rockwell Automation and Aramco. We are thrilled to be playing a role in achieving the kingdom's Vison 2030 Plan."
Rockwell Automation has been operating in Saudi Arabia for more than 50 years, with an official headquarters in Khobar, demonstrating it to be a key market for the company in the Middle East.
With this partnership, Rockwell Automation aims to participate in Aramco's long-term growth strategy and play a vital role in the Kingdom's expanding energy and chemicals supply chain.
Safwat Wahba, Country Sales Director for Saudi Arabia at Rockwell Automation, said: "At Rockwell Automation, we recognise the importance of Saudi Arabia's 2030 plan. This MoU will reinforce synergies for joint advocacy and support of the IKTVA initiative, another demonstration of our successful presence in Saudi Arabia."-- TradeArabia News Service