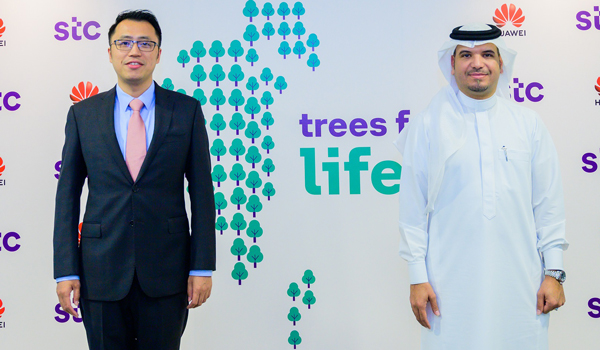 stc and Huawei officials
stc Bahrain ties with Huawei to support 'Trees for Life' campaign
MANAMA, January 22, 2023
stc Bahrain, a world-class digital enabler, has partnered with Huawei to plant trees as part of the company's ongoing 'Trees for Life' campaign. As part of the collaboration, Huawei will plant 2,000 trees in various locations across the kingdom.
The partnership is a part of stc Bahrain's commitment to preserve the environment and combat climate change by increasing the number of green spaces in Bahrain, in line with the kingdom's vision to double the number of trees by 2035.
The campaign also aims to reduce desertification, address increasingly high temperatures and promote environmental awareness and air quality enhancement in Bahrain.
stc Bahrain's 'Trees for Life' campaign was launched in 2021, in collaboration with the Supreme Council for Environment and the Ministry of Municipalities Affairs and Agriculture.-- TradeArabia News Service