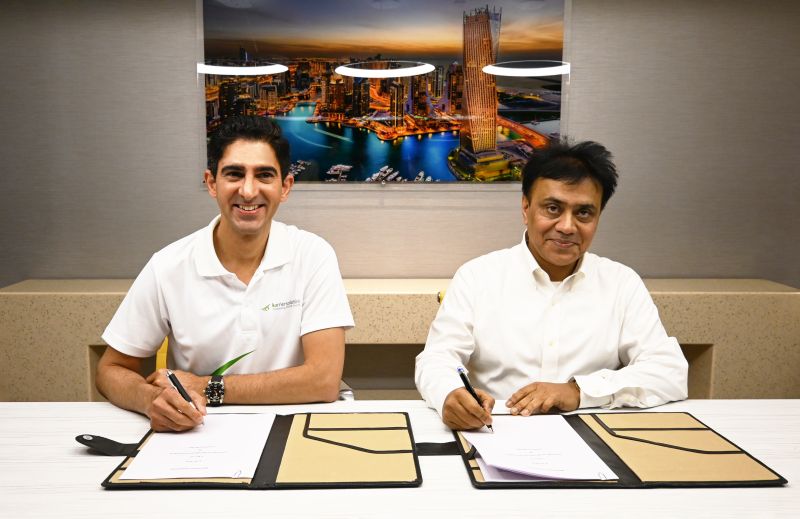 Lightstorm expands global footprint with Mideast operations
DUBAI, March 11, 2023
Lightstorm, a pioneer in building an utility-grade resilient fiber network, has announced the expansion of its global footprint by starting operations in the Middle East.
It will make multi-million-dollar investment in the region to boost its digital infrastructure in the region.
Lightstorm has also signed collaboration agreements with several key players in the region, including Kalaam and Gulf Data Hub (GDH), to provide state-of-the-art digital infrastructure to enterprises in the region, said the company in a statement.
Its partners will benefit from the group's presence in the region, while it offers a crucial advantage to its customers looking to expand and grow in the MEA region.
The world-class digital infrastructure will foster the growth of digital businesses, contributing to the growth of the region's economy.
Since its inception in 2021, Lightstorm has set up a state-of-the-art SmartNet network using a utility-grade 35,000 km of fiber connecting +50 datacenters across five major economic hubs in India.
On the other hand, SmartNet Indonesia was launched last year and will connect 40+ data centers in the JABO region with a new underground fiber of more than 900 km. Lightstorm is backed by I-Squared Capital, which has $30+ billion in assets under management.
"We are thrilled to start our operations in the MEA region. This is a strategically important region for us, and we look forward to providing a best-in-class digital infrastructure to our customers here, so they can ensure a superior customer experience for their users," remarked Amajit Gupta, Group CEO and MD, Lightstorm.
"We have partnered with Kalaam and GDH, to provide a world-class experience to hyperscalers and digital businesses. Our initiatives will further boost the digital infrastructure in the region and will contribute to the `We the UAE 2031' vision of the UAE Government," he noted.
"Its partners will also benefit by offering Polarin, self-serve Network-as-a-Service (NaaS) platform which is built on the pillars of transparency, services at a click of a button and scalability. It is designed to offer a user experience for a network that is fully aligned with the cloud," he added.
As India's first carrier-neutral network infrastructure platform, Lightstorm is working with several hyperscalers, including two of the top five brands in the world.
It is a pioneer of the first-of-its-kind utility-grade resilient fiber, SmartNet in several countries in the South Asia and South East Asia region.-TradeArabia News Service