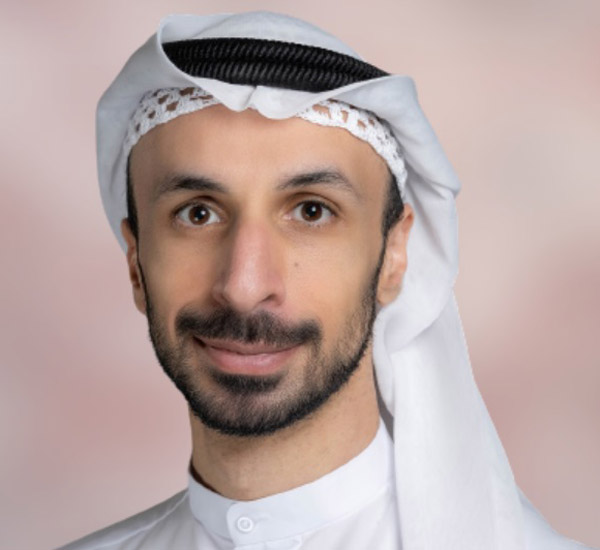 Tariq Al Hashmi
MoIAT, Edge launch Talk 4.0 knowledge-exchange initiative
, June 6, 2023
The Ministry of Industry and Advanced Technology (MoIAT) and Edge Group have jointly launched Talk 4.0, a new knowledge-exchange initiative. It is aimed at empowering industrial leaders to adopt transformative technologies and sustainable practices.
The new initiative follows a memorandum of understanding (MoU) signed by the two parties in August 2022, which sought to expand the offerings of Edge's Learning & Innovation Factory to the UAE's industrial ecosystem and support the establishment of an Industry 4.0 Enablement Centre.
Talk 4.0 is the latest in a series of initiatives designed to encourage and accelerate digital transformation in line with MoIAT's Technology Transformation Programme (TTP) launched by His Highness Sheikh Mohammed bin Rashid Al Maktoum, Vice President, Prime Minister and Ruler of Dubai, in October 2022. The move also supports the UAE Net Zero by 2050 Strategic Initiative given technology's key role in industrial decarbonisation.
Sharing learning
Talk 4.0 brings together industrial leaders to share learnings and best practices in Fourth Industrial Revolution (4IR) solutions through informative talks, workshops, seminars, and other learning activities.
The inaugural edition of the Talk 4.0 series was held at the Edge Learning & Innovation Factory. The edition featured keynote speakers from global industrial organisations including: Nouman Qaiser, SC Digital Transformation Manager at Unilever, who discussed the lessons learned from an entrepreneurial journey to becoming a 4IR lighthouse; and Dr Omer Dawelbeit, Principal Solution Architect at Amazon Web Services (AWS), who delivered a talk on artificial intelligence and machine learning.
Following the keynotes, participants experienced a simulation of the Edge Learning & Innovation Factory's 'Smart Learning Factory', which demonstrated how to design and build digital twins, how to integrate and design connected technologies, and how to use data to enhance productivity and efficiency. Two micro-training sessions focused on Six Sigma and Agile processes were also conducted by Edge Learning & Innovation Factory trainers.
Moreover, participants had the opportunity to network with other industry professionals and share experiences and best practices, as well as learn more about technology adoption, sustainable solutions, and capacity building.
Spreading awareness
Tariq Al Hashmi, Director of Technology Adoption and Development at MoIAT, said: "In order to fully digitalise industry, we must first spread awareness about advanced technologies and their potential to unlock value, as well as empower industrial leaders to adopt them through capability building initiatives. Through education and facilitating knowledge exchanges between industrial stakeholders, Talk 4.0 will directly support the objective of the Technology Transformation Program to accelerate the pace of technological transformation in the UAE's priority sectors."
Ahmed Al Khoori, Senior Vice President - Strategy & Excellence at Edge, said: "Talk 4.0 is a new, key initiative which will bring together some of the industry's most innovative and inspiring thought leaders to challenge conventional thinking, share learnings and best practices, and discuss topics that will ultimately shape the future of industry. The series will further promote digital transformation and help foster a culture of learning and innovation among the UAE's leading industrial players."
The Edge Learning & Innovation Factory combines theory, technology, and practice under one roof to drive improvements and inspire an innovative approach to encourage digital transformation and modernisation of operations. It provides trainees with experiential, gamified, and actionable learnings in line with the industry's future requirements.-- TradeArabia News Service