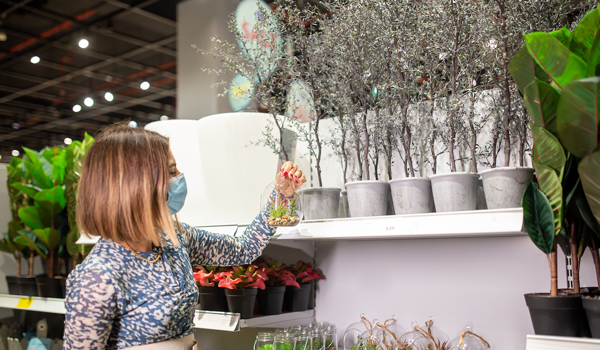 Ikea home furnishings
DHF partners with Ikea to offer shoppers huge savings, prizes
DUBAI, September 23, 2021
This year's Dubai Home Festival (DHF) has partnered with Swedish homeware experts Ikea to ensure residents and visitors enjoy the very best deals from the biggest brands.
Visitors to Ikea stores in Dubai Festival City and Dubai Festival Plaza, or shopping online at www.ikea.com.ae, will be able to enjoy big savings and super prizes over a weekend of retail fun.
As part of an exclusive flash sale event, Ikea is slashing the price of hundreds of must-have homeware items, furniture pieces, and accessories by as much as 90 per cent from September 23 to 25. In addition, Ikea will give away 30 gift cards worth AED1,000 ($272.26) each to lucky DHF shoppers who visit its stores or shop online. A great weekend of shopping for individuals looking for a makeover of their most favourite room, apartment or villa, or renovate their outdoor space.
DHF is organised by Dubai Festivals and Retail Establishment (DFRE), and all participating stores and malls adhere to health and safety guidelines, including wearing masks at all times, social distancing, and security patrols.
RAKBANK Mastercard is the key sponsor for the Dubai Home Festival. -- TradeArabia News Service