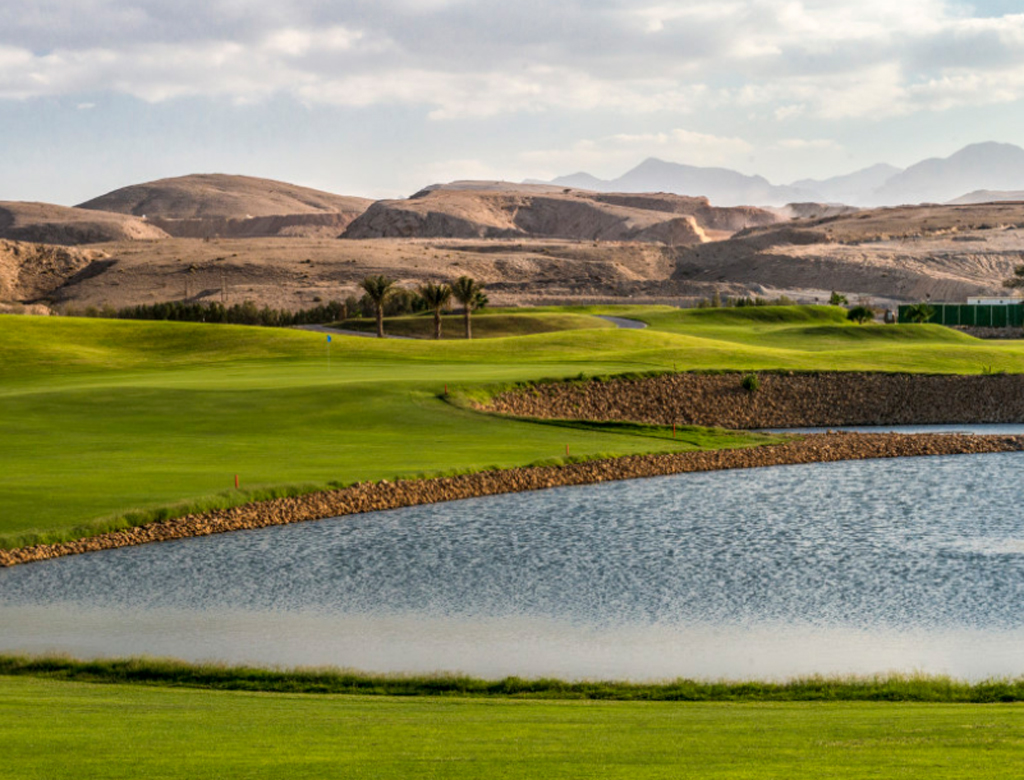 Troon Golf to manage Muscat Resorts; reopening in 2023
MUSCAT, June 21, 2022
Troon Golf has been appointed by Muscat Resorts, formally known as Muscat Hills, to manage its full operations.
Muscat Hills, previously opened in 2009 and closed in 2020, is the first fully grassed 18-hole golf course in Oman. Now under the ownership of Ominvest, the oldest and largest investment company in Oman, and with Troon Golf, the facility will be reopened in 2023 to provide one of the best golf experiences in the Gulf Cooperation Council (GCC) region.
Nasser Rashid Al-Shibli, Chief Real Estate Officer, ORIS, Ominvest, said: "Troon is the global leader in club management and have the expertise to help us achieve our vision. This is why we partnered with Troon."
Mark Chapleski, Executive Vice President of Troon International, whose division will oversee Muscat Resorts, commented: "We are delighted to be working with such a forward thinking and passionate ownership group in Ominvest and look forward to bringing this club to new levels."
Spearheading the reopening of Muscat Resorts is Operations Manager Freddie Rexstrew, who has nine years of operational experience, the majority of which have been in the Middle East. Rexstrew began his Troon career in the UAE across a range of golf operations roles, including Abu Dhabi's scenic Saadiyat Beach Golf Club as well as Abu Dhabi Golf Club, previously home to 15 editions of the European Tour.
Following his time in managerial trainee roles, Rexstrew made the jump to Saudi Arabia, joining Royal Greens Golf & Country Club in 2017. Situated on the Red Sea Coast, Rexstrew was part of Royal Greens' pre-opening team and worked as an Assistant Golf Professional. With the club successfully up-and-running, Rexstrew returned to the UK, where he became Director of Golf at the Centurion Club for four years. During his time at the Centurion Club, Rexstrew completed the Troon LEADer Program in 2021, whilst also spending time as a Taskforce Associate at Vattanac Golf Resort in Cambodia.
This most recent appointment as Operations Manager at Muscat Resorts, means that Rexstrew will oversee the reopening of the facility as well as leading the team once the facility is fully operational. Rexstrew will work alongside Francisco Blázquez Pacheco, the club's official re-opening Superintendent, to ensure all playing surfaces are up to Troon standards for its formal opening. Both Freddie and Francisco have previous experience with pre-opening facilities, Freddie at Royal Greens, Saudi Arabia and Francisco at Jebel Sifah, Oman.
Muscat Resorts is looking to offer an unrivalled golf experience in Oman and to complement the existing golf facilities to drive golf tourism to Oman. It will be the first facility in Oman to have a Toptracer Range. This technology, combined with a short course, falls in line with the club's mission of being a family-friendly environment where there will be a key focus on growing the game and also creating an atmosphere where families can enjoy the resort together.
Located between the mountains and the sea, the club is only a 10-minute drive from the Muscat International Airport. The par-72, 18-hole golf course was the first grass golf course in Oman when originally opened in 2009. Paul Thomas from David Thomas Associated Ltd designed the course to complement all of the natural features, while the lush green fairways and greens provide a startling contrast to the rugged desert terrain. – TradeArabia News Service