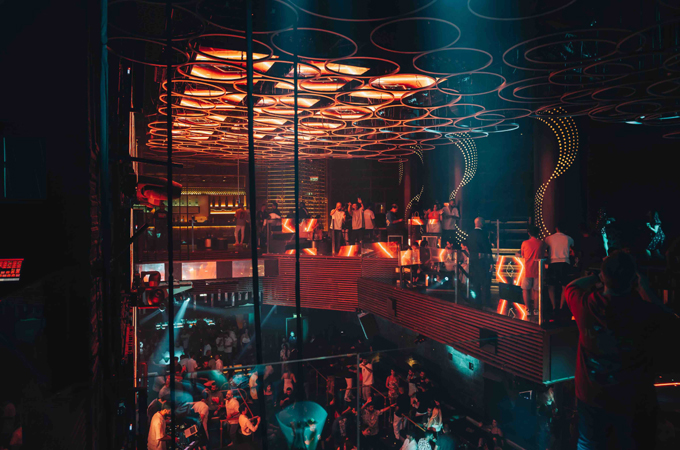 Omni club re-opens with fresh look and line-up of entertainment
DUBAI, August 18, 2022
Megamix Hospitality Group, a multi-national management company, continues to stir Dubai's nightlife industry with the re-opening of Omni Club at Wafi Complex, the hub of recreation and entertainment.
One of the leading Arabic nightclubs in Dubai and the biggest in the Middle East, Omni Club welcomes guests looking for a different taste of Dubai's nightlife. The fresh look features a retro-futuristic environment where patrons can listen and dance to the Khaleeji tunes from across the region.
Additionally, Omni Club presents Arabic and oriental vibes with its live performers that includes fire shows, aerial dancers, and Arabic-themed acts. While the music and ambience are complemented by food and service. The menu features international and regional favorites for starter, main, and dessert and completing the whole experience with a dynamic bar.
"We have created more than 360 concept events at Omni Club and welcomed more than 70,000 guests over the year. Thus, we want to maintain our reputation for this brand and further exceed that with our refreshed look. Omni Club is the place to see and be seen, the go-to nightlife hotspot in Dubai for lavish and extravagant nightlife experience," says Osama Hamed, Founder of Megamix Hospitality.-TradeArabia News Service