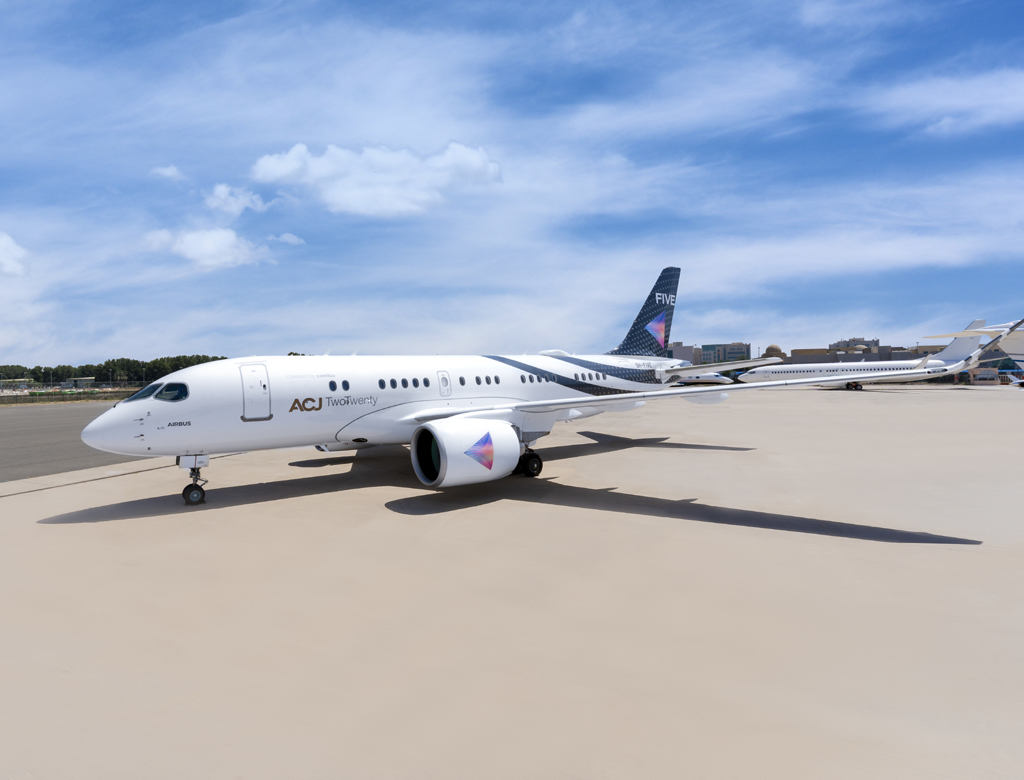 FIVE launches private jet charter service
DUBAI, May 22, 2023
Hospitality disruptor FIVE is now setting its sights on revolutionising air travel with the introduction of Fly FIVE, a private charter service.
Just like the renowned FIVE Hotels and Resorts on the ground, Fly FIVE promises passengers a fresh and extraordinary in-flight entertainment experience. According to a statement, guests will be able to indulge in opulence and privacy while dining, entertaining, and invigorating themselves in the air.
Fly FIVE's aircraft, 9H-FIVE (pronounced Nine-Hotel FIVE), will be available for private charters to discerning travellers around the world while being based in Dubai, a statement said.
Fly FIVE will offer a true 'FIVE-Star' experiential for the discerning luxury traveller, it said.
Its ACJ TwoTwenty Cabin is one of the most advanced, innovative, and technologically equipped aircraft cabins.
From high-speed WiFi Connectivity to an entertainers' kitchen, on-board shower and mega 55 inch TV screens - Fly FIVE will perfectly showcase FIVE's award-winning hospitality.
Amongst its bespoke features are 16 seats, a dining table for eight passengers, a Master Suite with a king-sized bed and shower.
"Fly FIVE's ultra-luxe and customised cabins are a reflection of FIVE's luxury lifestyle hospitality and entertainment ethos. Extraordinary care and attention to detail has gone into constructing the cabins – which truly reflect FIVE's signature deluxe design styling and provide an elite customer journey," said the statement.
"Flying FIVE will be an unmatched, flawless, curated experience for customers seeking the unique 'Vibe at FIVE' in the sky."
FLY FIVE; FLY GREEN
Fly FIVE has taken off into a new sustainability frontier. Committed to completely offsetting Fly FIVE's annual emissions, the company has aligned itself with Nature-Based Carbon Credits, becoming a direct proponent of rainforest preservation and reforestation. By purchasing credits attached to forest conservation projects, FIVE has taken steps to safeguard our planet's lungs and critical biodiversity, it said.
"FIVE has the experimental spirit of the modernist vanguard, thus Fly FIVE is an exciting evolution of FIVE's award-winning disruptive hospitality ethos," says Aloki Batra, CEO, FIVE Hospitality. "With this customised, ultra-luxe, immersive private jet experience like no other, FIVE is once again delivering an elevated customer experience." - TradeArabia News Service