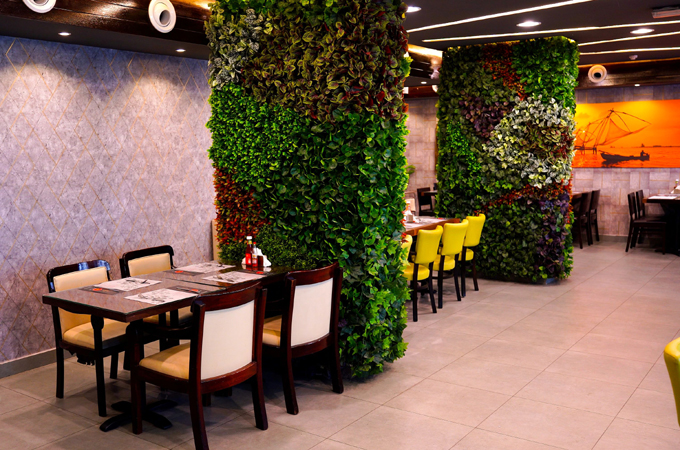 Golden Fork seafood chain plans $2.72m expansion
DUBAI, May 23, 2023
The UAE's famous homegrown seafood chain, Golden Fork, has announced plans to open 20 more outlets across the country by 2024.
The AED10 million ($2.72 million) expansion plan of the family friendly brand will see branches activated in Deira City Centre's new Food Central food hall, Motor City, Al Ain Mall, Mega mall in Sharjah and Al Wahda Mall in Abu Dhabi.
Currently, Golden Fork outlets are located at Dalma Mall, City Seasons hotel in Deira, Lulu Mall in Fujairah, Dubai Silicon Oasis and Mushrif Mall.
The company has also received approval to set up in Saudi Arabia and plans to open three outlets in Riyadh by the end of this year with 10 outlets set to open by the end of 2024.
All the new outlets will showcase the brand's new contemporary interiors while serving the fare that has made Golden Fork a household name in the UAE for more than 45 years. The menu will include favourites like Cajun Seafood, Prawn Biryani, Goan Fish Curry, Seafood Mixed Grill, Fried Shrimp, and the signature Bouillabaisse soup, which has been savoured by a whopping 15 million customers over the years.
Also refurbished and given a major makeover is the original Golden Fork restaurant at Al Rigga, which opened in 1975 and has catered to 2 million patrons. A new hall that can accommodate 80 people has been added to the facilities, ideal for private gatherings and corporate events.
"Golden Fork's high loyalty factor is courtesy good, wholesome food, exacting hygiene standards and a reputation for sensible pricing. We have also been synonymous with a relaxed, leisurely ambience that beckons customers from different parts of the world with great dishes served with ladles of love, a sprinkling of warmth and a dash of nostalgia," said Shanavas Mohammed, partner, Golden Fork.
"We have a strategic plan for this expansion and are setting about it in a studied manner. As the UAE gets more community-centric, we are ensuring that the delicious food, exemplary Golden Fork service and cozy, warm ambiance is always just around the corner," he added.
Mohammed also shed light on the brand's ongoing sustainability initiatives.
"Our focus will always be on sourcing seafood responsibly and using sustainable packaging materials. On both counts we are uncompromising. We are totally committed to environmentally friendly practices. This approach is the key to our corporate strategy." –TradeArabia News Service