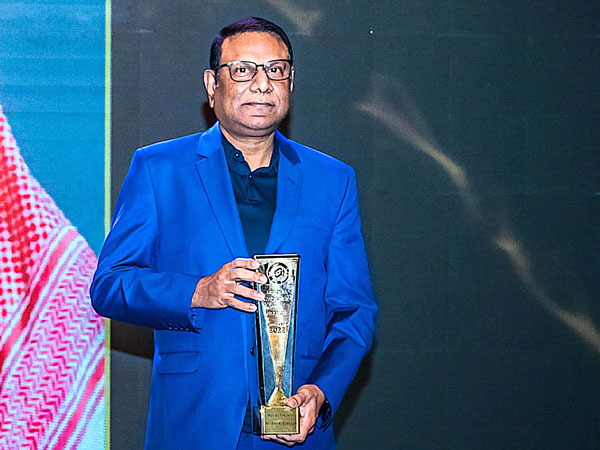 Sivagnanam with the award
Al-Dabbagh named automotive industry's 'Man of the Year'
JEDDAH, November 14, 2022
The 10th edition of Automotive PR Awards has recognised Amr Al-Dabbagh, Chairman of Petromin Corporation, as the 'Automotive Man of the Year'.
The awards were conducted via a public voting system and are based on recommendations from industry experts and media professionals.
The award is a recognition of efforts by Petromin Corporation that has accrued a number of achievements over the past year.
Best possible services
Al-Dabbagh commented: "I am happy to receive this award on behalf of all of my colleagues at Petromin who have worked hard to provide the best possible services while adhering to the highest standards for our customers."
Al-Dabbagh also thanked customers, referring to them as Petromin's success partners, saying: "They are the main reason we are launching all our projects and initiatives. We also appreciate the role that our strategic partnerships have played over the past period in allowing us to realise our fullest potential in a short time span."
He concluded by saying, "We look forward to building our presence in a way that contributes to Vision 2030 and benefiting our colleagues, customers and the planet."
Kalyana Sivagnanam, Group CEO of Petromin Corporation, accepted the award on behalf of Al-Dabbagh.-- TradeArabia News Service