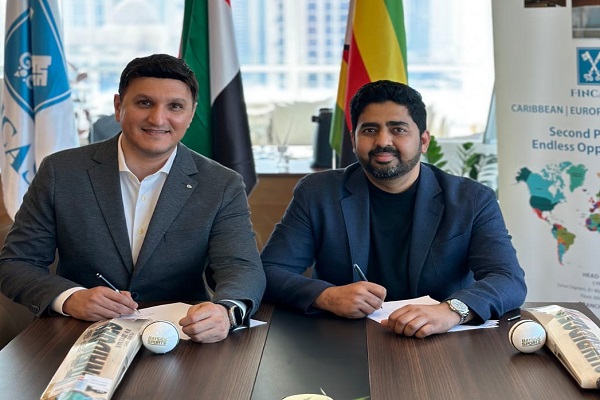 Bayside Sports India in deal to boost UAE operations
DUBAI, January 11, 2023
Bayside Sports India, a company in which billionaire tycoon Anand Mahindra has a major stake, said its global subsidiary - Bayside Sports Global - has expanded and brought its operations to the UAE in partnership with Dubai-based investment group Fincasa Capital.
The partnership with Varis Sayed, the CEO of Fincasa Capital, will see Bayside Sports Global leverage the Dubai group's expertise to create a solid footing in the sports communities in the country and the Middle East, said the company in a statement.
Both parties will collaborate to continue promoting and advancing the spirit of sports and camaraderie in schools, corporations and government entities across the region, with the UAE serving as its headquarters, it added.
Kyan Bharucha, CEO and Founder of Bayside Sports India, said: "Boasting world-class sports infrastructure facilities and grounds, the sports industries of the Middle East and the UAE have tremendous potential. With the help of Fincasa, we will be partnering with schools, universities, corporations and governments to bring them to cricket and football ground stadiums as part of our bid to further nurture the love for sports of UAE communities."
Sayed said: "At Fincasa, we are delighted to seal this important cooperation with one of India's leading companies. Sports have a powerful way to bring community members together to celebrate, bond and form new friendships. We are happy to be contributing to Bayside's efforts to keep this passion for sports alive."
"Additionally, by using our deep knowledge of the UAE market, we will play an important part in Bayside's expansion plans here in the country. Football and cricket are two of the most popular sports in the UAE, making our collaboration even more exciting. We are looking forward to working with the Bayside team," he added.
Bayside is a prominent company that runs sports cricket academies and organizes tournaments and other sports events in India. It is running a prominent cricket academy in Mumbai in partnership with Legendary Master Blaster Sachin Tendulkar since 2018.-TradeArabia News Service