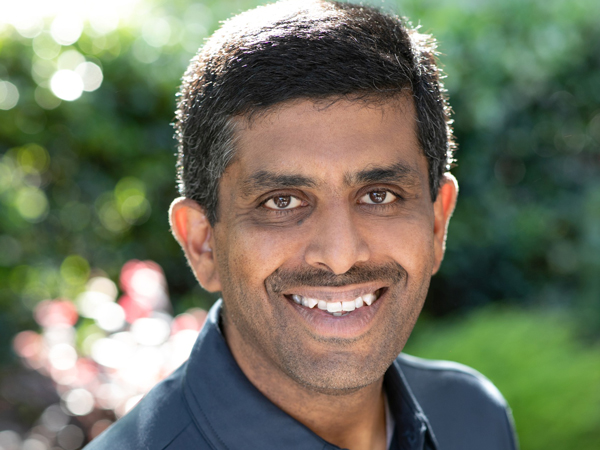 Prakash Ramamurthy, Chief Product Officer, Freshworks
Freshworks, Meta partner to automate communication
DUBAI, February 7, 2023
Companies around the world have increased customer retention by using Freshworks' conversational AI bots to automate communication with buyers through WhatsApp, Instagram Messaging and Facebook Messenger.
International companies like MTN Cameroon in Africa, Body & Fit in Europe and The Giving Movement in Dubai have elevated their customer support efficiency on Meta's messaging platforms using Freshworks' Freshchat, Freshdesk and Freshsales products.
With over two billion daily active WhatsApp users, nearly two billion daily active Facebook users, and more than two billion monthly active Instagram users, Meta provides the world's most popular messaging platforms.
Easy engagement
The Meta Business Messaging integrations with Freshworks' CX and CRM products make customer and prospect engagement easy for support, sales, and marketing teams. With Freshworks AI-powered bots, businesses can tailor and automate messaging journeys for each channel, configure workflows across multiple channels or languages, and efficiently train bots with NLP learning capabilities.
"Messaging is how people and businesses want to communicate and get business done. Businesses of all sizes are embracing this shift and finding new opportunities to better engage with customers, offer support, and drive sales," said Kyle Jenke, Business Messaging, Director of Partnerships at Meta. "We're excited to work with Freshworks to make WhatsApp available for more businesses to better manage the end-to-end customer journey on our messaging platform."
According to Forrester, 68% of consumers say that if they can choose where to make a purchase, they are more likely to go with a business that offers convenient communication. That is why companies like The Giving Movement deliver superior customer engagement through Freshworks' WhatsApp and Instagram integrations. The UAE-based sustainable fashion brand focuses on proactive conversations in place of transactional messages, which is finding resonance with its global customer community.
Purpose driven
Nick Fisher, COO of The Giving Movement said: "We are a purpose driven brand and we believe in a customer-first approach. Freshworks enabled us to communicate with our customers through the channel of their choice. With the omnichannel function, we were able to address customer queries from multiple channels in a single view – thus helping us further our vision through our customer community."
Another joint customer, MTN Cameroon, local operation of the largest telecommunications operator in Africa, uses Freshworks' integration with Meta's messaging channels to reach its goal of increasing digital communication with customers and multiplying means of contact. "Around two years ago, we only had 20% digital penetration for customer support, with a majority of our customers coming to our physical stores and contacting our call center. Today, the Freshchat integration with WhatsApp and other messaging channels allows an impressive 40% of our customers to reach out to us through digital channels. We are confident that this number will continue to grow in the near future as per our digitisation of channels strategy," mentioned Imani Masuke, Specialist Digital & Innovation.-- TradeArabia News Service