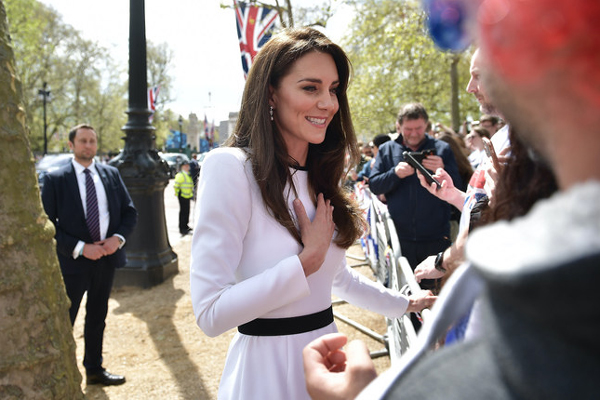 Princess of Wales wears Bahraini pearl earrings for Coronation celebrations
LONDON, May 7, 2023
Bahrain Institute for Pearls and Gemstones (Danat) too basked in glory during the coronation of King Charles III in the UK as the Princess of Wales Kate Middleton made her appearance wearing the Bahraini pearl drop earrings for the celebrations in preparation for the historic event, which is a continuation of a longstanding tradition among members of the British royal family.
This is not the first time the princess has donned the precious Bahraini earrings.
She previously wore the set to Queen Elizabeth II's funeral in September as pearls are typically seen as mourning jewels in British royal etiquette.
This serves to reaffirm the world-renowned reputation of Bahraini pearls, said a beaming Noora Jamsheer, the CEO of Danat.
Jamsheer highlighted that throughout history, English, French, and American jewellers have visited Bahrain to procure the finest and most exquisite natural Bahraini pearls directly from their source.
These pearls have been taken to various parts of the world, where these jewellers have perfected their crafting and presentation, she explained.
Jamsheer, reminisced about the authentic pearl necklace and pearl earrings that the late Queen Elizabeth II had worn on several occasions.
When asked about the reasons for her continued preference for the necklace, the Queen reportedly stated that it was a natural Bahraini pearl that she had acquired half a century ago, yet it still maintained its original color and luster as if it were newly made.
"The adornment of Bahraini pearls by renowned international female personalities, in the form of necklaces, earrings, and other exquisite jewelry pieces, serves as a remarkable avenue for promoting the distinctiveness of these unique natural pearls," she noted.
According to her, Bahraini pearls have been a prominent cornerstone of Bahrain's regional and global reputation, further emphasizing the message that Bahrain constantly sends to the world, reflecting the rich heritage and civilization of Bahrain.
"Wearing or possessing Bahraini pearls not only confers a unique sense of distinction and exclusivity but also instills a profound source of pride for all those who cherish them," she stated.
Jamsheer pointed out that Danat Institute was dedicated to participating in international conferences and events to promote Bahrain as a prominent centre for natural pearl extraction and trade.
Over the past five years, Danat has successfully implemented the National Plan for Natural Pearls, which seeks to establish Bahrain as a global hub for natural pearl examination. Additionally, the laboratory has become the first of its kind in the field of pearl and gemstone testing.
"Danat holds a significant responsibility at both the national and global level to protect Bahrain's precious pearl," she stated.
"Our duties extend beyond preservation and include ensuring their sustainable extraction, safeguarding their integrity, and further enhancing their reputation as one of the most valuable and distinguished precious assets. We acknowledge the weight of our obligation and remain committed to fulfilling it with the utmost dedication and expertise," she added.-TradeArabia News Service